Obama Addresses Nation on San Bernardino Shooting, DOJ to Investigate Chicago PD, Authorities Say They've Arrested Variety Jones: A.M. Links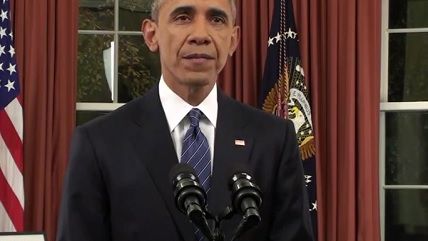 White House

President Obama gave his first address from the Oval Office since 2010, addressing the terrorist attack in San Bernardino, saying there were three things Congress could do to address the threat posed by ISIS: increase gun control measures, stronger screenings for non-visa entries, and a vote to authorize the use of military force.

The Department of Justice will investigate the Chicago Police Department for potential civil rights violations after the attorney general of Illinois asked them to do so last week.
Authorities in London charged 29-year-old Muhaydin Mire in relation to a stabbing attack at a subway station, and say the city remains on high alert with further terrorist attacks "highly likely."
The Front National won big in regional elections in France, with President Francois Hollande's Socialists finishing in third.
Authorities in Thailand have arrested a man they believe to be Variety Jones, Silk Road founder Ross Ulbricht's closest mentor and advisor.
The opposition party in Venezuela is poised to win control of the National Assembly.
New at Reason.com: