The Volokh Conspiracy
Mostly law professors | Sometimes contrarian | Often libertarian | Always independent
Sheriff's letters to Visa and MasterCard demanding that they stop doing business with Backpage.com violate the First Amendment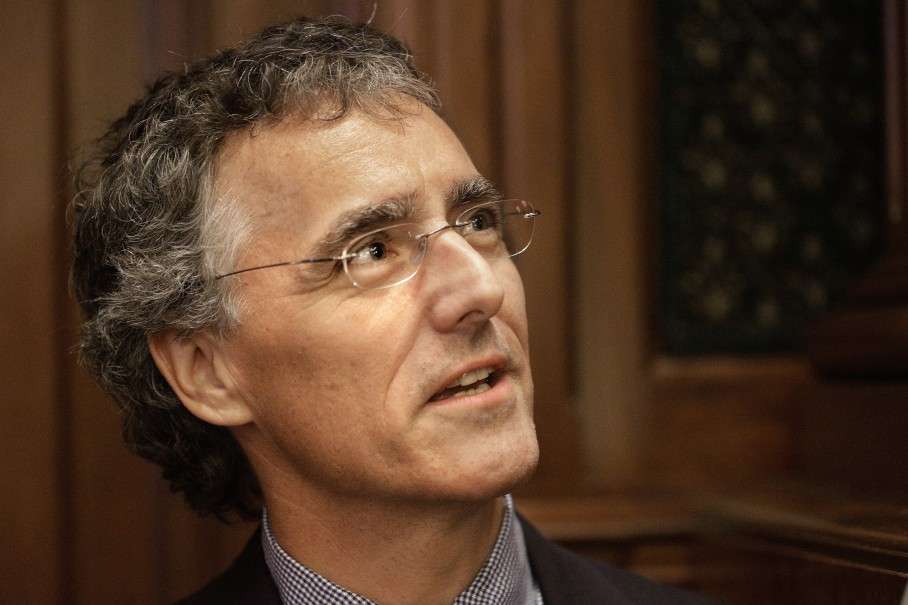 From Monday's 7th Circuit decision in Backpage.com v. Dart (some paragraph breaks added):
Backpage.com … provides an online forum for classified ads sectioned by subject matter, such as rentals, real estate, jobs, and, among still others, "adult." The adult section in turn is subdivided into escorts, body rubs, strippers and strip clubs, dom[ination] and fetish, ts (transsexual escorts), male escorts, phone [sex], and adult jobs (jobs related to services offered in other adult categories, whether or not the jobs are sexual—not every employee of a brothel is a sex worker).

The Sheriff of Cook County, Tom Dart, has embarked on a campaign intended to crush Backpage's adult section—crush Backpage, period, it seems—by demanding that firms such as Visa and MasterCard prohibit the use of their credit cards to purchase any ads on Backpage, since the ads might be for illegal sex-related products or services, such as prostitution. Visa and MasterCard bowed to pressure from Sheriff Dart and others by refusing to process transactions in which their credit cards are used to purchase any ads on Backpage, even those that advertise indisputably legal activities. …

Backpage … contend[s] that the sheriff is curtailing freedom of expression, in violation of the First Amendment. The sheriff ripostes that he's not using his office to organize a boycott of Backpage by threatening legal sanctions, but merely expressing his disgust with Backpage's sex-related ads and the illegal activities that they facilitate. That's not true, and while he has a First Amendment right to express his views about Backpage, a public official who tries to shut down an avenue of expression of ideas and opinions through "actual or threatened imposition of government power or sanction" is violating the First Amendment.

The difference between government expression and intimidation—the first permitted by the First Amendment, the latter forbidden by it—is well explained in Okwedy v. Molinari, 333 F.3d 339, 344 (2d Cir. 2003) (per curiam): "the fact that a public-official defendant lacks direct regulatory or decisionmaking authority over a plaintiff, or a third party that is publishing or otherwise disseminating the plaintiff's message, is not necessarily dispositive …. What matters is the distinction between attempts to convince and attempts to coerce. A public-official defendant who threatens to employ coercive state power to stifle protected speech violates a plaintiff's First Amendment rights, regardless of whether the threatened punishment comes in the form of the use (or, misuse) of the defendant's direct regulatory or decisionmaking authority over the plaintiff, or in some less-direct form." …

It may seem odd, though it certainly does not exonerate Sheriff Dart, that he should be going after the credit-card companies rather than after Backpage itself. If Backpage is violating the law by accepting classified ads for "adult" services, which may include illegal services, such as prostitution, you'd think the sheriff would sue Backpage. But no; he tried that against Craigslist, a classified-ads website that had an adult section similar to Backpage's, and he failed. District Judge Grady, in a thorough opinion, threw out the sheriff's case. Dart v. Craigslist, Inc., 665 F. Supp. 2d 961 (N.D. Ill. 2009). Craigslist, perhaps anticipating Dart's campaign against Backpage, shut down its adult section the following year, though adult ads can be found elsewhere on its website. …

The suit against Craigslist having failed, the sheriff decided to proceed against Backpage not by litigation but instead by suffocation, depriving the company of ad revenues by scaring off its payments-service providers…. [The sheriff] is using the power of his office to threaten legal sanctions against the credit-card companies for facilitating future speech, and by doing so he is violating the First Amendment unless there is no constitutionally protected speech in the ads on Backpage's website—and no one is claiming that. The First Amendment forbids a public official to attempt to suppress the protected speech of private persons by threatening that legal sanctions will at his urging be imposed unless there is compliance with his demands. E.g., Bantam Books, Inc. v. Sullivan, 372 U.S. 58, 64-72 (1963); Okwedy v. Molinari, supra, 333 F.3d at 342-44. …

Section 230(c) of the Communications Decency Act of 1996 states, as Judge Grady had noted in the Craigslist case, that "No provider or user of an interactive computer service shall be treated as the publisher or speaker of any information provided by another information content provider." As our court has explained, interpreting section 230(c), "an intermediary … normally is indifferent to the content of what it transmits.

Even entities that know the information's content do not become liable for the sponsor's deeds. Does a newspaper that carries an advertisement for 'escort services' or 'massage parlors' aid and abet the crime of prostitution, if it turns out that some (or many) of the advertisers make money from that activity?" Sounds like our case. Backpage is an intermediary between the advertisers of adult services and visitors to Backpage's website. The credit card companies are more remote intermediaries.

It's true that the Communications Decency Act does not immunize the credit card companies or Backpage from federal criminal liability, and remember that in the June letter Dart made ominous reference to the federal money-laundering statute. It's unlikely that credit card companies would be prosecuted as aiders and abettors of Backpage, any more than the landlord of premises occupied by Backpage would be; but obviously credit card companies don't like being threatened by a law-enforcement official that he will sic the feds on them, even if the threat may be empty. …

As a citizen or father, or in any other private capacity, Sheriff Dart can denounce Backpage to his heart's content. He is in good company; many people are disturbed or revolted by the kind of sex ads found on Backpage's website. And even in his official capacity the sheriff can express his distaste for Backpage and its look-alikes; that is, he can exercise what is called "[freedom of] government speech." A government entity, including therefore the Cook County Sheriff's Office, is entitled to say what it wants to say—but only within limits. It is not permitted to employ threats to squelch the free speech of private citizens…. In his public capacity as a sheriff of a major county (Cook County has a population of more than 5.2 million), Sheriff Dart is not permitted to issue and publicize dire threats against credit card companies that process payments made through Backpage's website, including threats of prosecution (albeit not by him, but by other enforcement agencies that he urges to proceed against them), in an effort to throttle Backpage. See Bantam Books, Inc. v. Sullivan, supra, 372 U.S. at 67.

For where would such official bullying end, were it permitted to begin? Some public officials doubtless disapprove of bars, or pets and therefore pet supplies, or yard sales, or lawyers, or "plug the band" (a listing of music performances that includes such dubious offerings as "SUPERCELL Rocks Halloween at The Matchbox Bar & Grill"), or men dating men or women dating women—but ads for all these things can be found in non-adult sections of Backpage and it would be a clear abuse of power for public officials to try to eliminate them not by expressing an opinion but by threatening credit card companies or other suppliers of payment services utilized by customers of Backpage, or other third parties, with legal or other coercive governmental action. …

[We direct the district judge to] issue the following injunction (which supersedes the temporary injunction, pending decision of the appeal, issued by this court on November 16):

Sheriff Dart, his office, and all employees, agents, or others who are acting or have acted for or on behalf of him, shall take no actions, formal or informal, to coerce or threaten credit card companies, processors, financial institutions, or other third parties with sanctions intended to ban credit card or other financial services from being provided to Backpage.com. Sheriff Dart shall immediately upon receipt of this order transmit a copy electronically to Visa and MasterCard and all other recipients of his June 29, 2015, letter (including therefore the directors of and investors in Visa and MasterCard), as well as to the Chief Inspector of the United States Postal Service….
For more details on the sheriff's letter, and why the 7th Circuit panel viewed it as a threat of government action and not just an exhortation to do what the sheriff thinks is morally right, see the rest of the opinion.
Thanks to Howard Bashman (How Appealing) for the pointer.