Hillary Clinton Proposes $275B in New Federal Infrastructure Spending, New York Times Adele Tweet Yields Controversy, Kobe Bryant to Retire: A.M. Links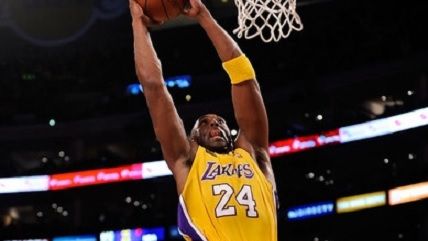 boixoesnois

Democratic presidential candidate Hillary Clinton has proposed $275 billion in new federal infrastructure spending.

Clashes between police and protesters marked the beginning of the climate conference in Paris, which is being attended by almost 150 world leaders and at which President Obama spoke this morning.
Authorities have identified the victims of the shooting at a Planned Parenthood clinic in Colorado Springs on Friday.
The University of Chicago cancelled classes today after the FBI told the school it had found an anonymous threat made against the school online.
The parliament of South Korea approved a free trade deal with China that will go into effect later this year.
Readers of The New York Times are upset over a tweet the newspaper sent out referring to singer Adele as a 27-year-old mother.
Lakers shooting guard Kobe Bryant announced he would be retiring at the end of this basketball season.
New at Reason.com: