College President Cancels Classes over Threats, Which He Confuses with 'Hate Speech'
Does Western Washington University's head even know the difference?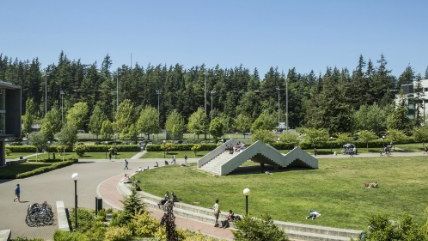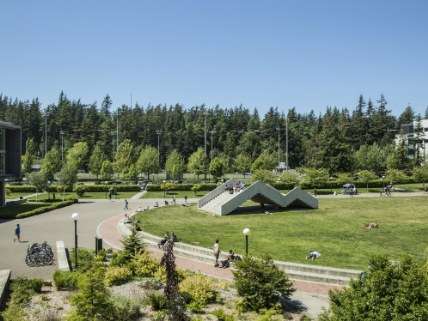 No wonder kids today don't know the difference between "hate speech" and actual threats of violence. It doesn't appear the adults who are overseeing their educations know either.
Today Western Washington University President Bruce Shepard has suspended all the classes on the college's campuses. Here's part of his message explaining why:
Yesterday, we observed social media being used for hate speech targeted at Western students of color. I need to be VERY clear here: we are not talking the merely insulting, rude, offensive commentary that trolls and various other lowlifes seem free to spew, willy nilly, although there has been plenty of that, too. No, this was hate speech.

These are likely crimes in my view (and in the view of those in the criminal justice system we immediately involved). I cannot go into the details of an ongoing law enforcement investigation. Other than to assure you that this investigation is the highest priority of our campus law enforcement colleagues.

We do not know if the perpetrators are Western students. If not, they face the criminal justice system. If so, they also face the criminal justice system. And, when it comes to being associated with Western, I promise you it will not be for long.

Law enforcement has advised me of their assessment that, as the situation is currently understood, there is no threat to general campus safety. However, and I trust you stand with me on this: a threat to any one of us is an attack on all of us.
You may find this message baffling if you know what "hate speech" actually is. All those things he says in the opening paragraph that are not what he sees as "hate speech" is actual "hate speech." Hate speech is not a crime, regardless of what his views and local law enforcement's views are on the matter. Hate speech is protected by the First Amendment.
Fortunately, the Seattle Times investigated what was actually going on. It seems as though there was some sort of threat:
In an interview, Shepard said Western was alerted by employees who saw the threat first on the anonymous social-media phone application Yik Yak. Later, students contacted the administration as well.

He said the target was students of color, and that he decided to suspend classes because he was concerned about the safety of all students. Tuesday was to be the last day of classes before the Thanksgiving break.

"There are any number of statements out there that are disturbing and very threatening," Shepard said of the social-media posts. "We do not know what was in the mind of that person, of course, that is one reason we are investigating it. So, who was that person's target? We can't say until we locate that person and interrogate them."
This may be related somehow to the school's mascot (a Viking) and some typical college complaints that it didn't express diversity (was nobody going to bring up rape culture?).
I'm not in a position to judge based on this information whether the words that were put out were specific, targeted, or credible enough to be considered an actual threat of violence. But I am in a position to judge that Shepard needs to educate himself about what "hate speech" is, understand that as abhorrent as it is, it's not illegal, and to be able to determine the difference between hate speech and threats.
Related: Even if it were just hate speech, the college students at WWU are more likely to want it to be censored than older folks.