A.M. Links: French Police Kill Suspected Mastermind of Paris Attacks, Russia-France Plan Joint Anti-ISIS Operations, Obama Vows to Veto House Bill on Syrian Refugees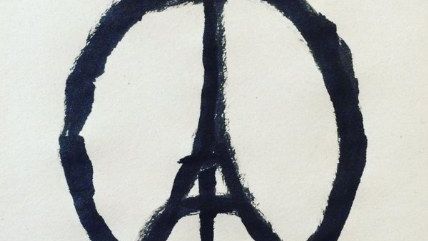 Credit: Jean Jullien

French authorities have confirmed that Abdelhamid Abaaoud, the suspected ringleader of the Paris attacks, was killed during Wednesday's raid in Saint Denis.
President Obama has vowed to veto a House bill that would impose new screening requirements on Syrian refugees entering the United States.
"An independent autopsy shows a Tennessee man died in Mississippi police custody because he was hog-tied for an extended period and not because he took LSD, an attorney for the man's family said Wednesday."
Owners of New York City taxi medallions have filed suit against the city, claiming NYC ruined their businesses by allowing Uber to enter the marketplace and compete with them.
New at Reason
Paris, Fear, and Freedom It is in times of fear when we need to be most vigilant about our liberties. By Judge Andrew Napolitano
Follow us on Facebook and Twitter, and don't forget to sign up for Reason's daily updates for more content.