A.M. Links: GOP Debate Tonight, Federal Court Blocks Obama Immigration Plan, Federal Judge Rules Against N.S.A. Bulk Data Collection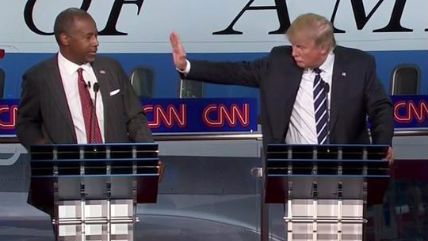 The U.S. Court of Appeals for the 5th Circuit has ruled against President Obama's executive action on immigration.
Judge Richard Leon of the U.S. District Court for the District of Columbia has ruled against the National Security Agency's bulk data collection program.
"The Pentagon is expected to unveil a long-awaited plan this week outlining how it would close the detention center at Guantanamo Bay, Cuba, despite fierce resistance in Congress to President Barack Obama's push to shutter the facility, officials say."
New at Reason
Follow us on Facebook and Twitter, and don't forget to sign up for Reason's daily updates for more content.