House Passes Highway Bill, Trade Agreement Text Released, Trump and Carson to Get Secret Service Guards: P.M. Links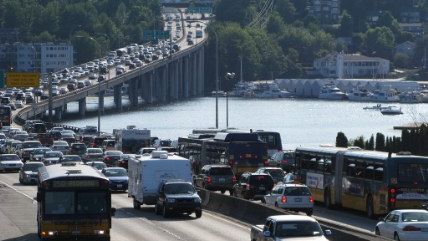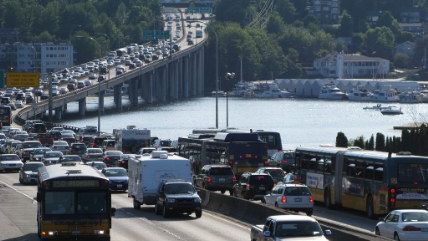 (Oran Viriyincy / photo on flickr)
Credit: Oran Viriyincy / photo on flickr

The House has passed the $325 billion transportation bill, calling for spending $261 billion on highways and $55 billion on transit. It authorizes spending for six years but only actually funds three years. Embedded, but completely unrelated to transportation, is reauthorization of the cronyist Export-Import Bank. It will need to be reconciled with the Senate's bill, but passage pretty much means it's going to be back from the dead.

The text of the Trans-Pacific Partnership trade agreement was released today, so now people can argue about the actual content rather than speculation and fears.
Doctors Without Borders has produced its own report about the U.S. military strike of its hospital in Afghanistan and describes instances where "doctors and other medical staff were shot while running to reach safety in a different part of the compound."
California Gov. Jerry Brown had state employees research and report on whether there was any mining or drilling potential at his family's private ranch in the northern part of the state. They produced a 51-page report for him.
Donald Trump and Ben Carson will be getting Secret Service details protecting them soon.
Myanmar is poised to have its first democratic election in 25 years. Well, sort-of democratic, given that the country does not allow its Muslim ethnic minority population to either vote or run for office.
Illinois Police Officer Joseph Gliniewicz, who staged his own suicide apparently out of fear his embezzlement from a police explorer program was about to be uncovered, also may have tried to get a gang member to kill an administrator he feared would discover his stealing. His widow and son are now also under criminal investigation over the embezzlement.
Follow us on Facebook and Twitter, and don't forget to sign up for Reason's daily updates for more content.