Will Houston's Nondiscrimination Law Be Decided by Transgender Bathroom Panic?
Today's vote a barometer on current public attitudes on LGBT issues.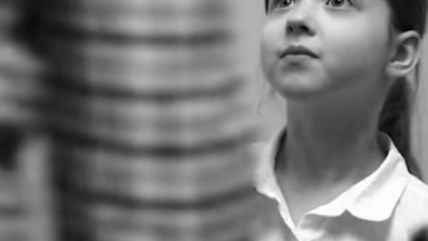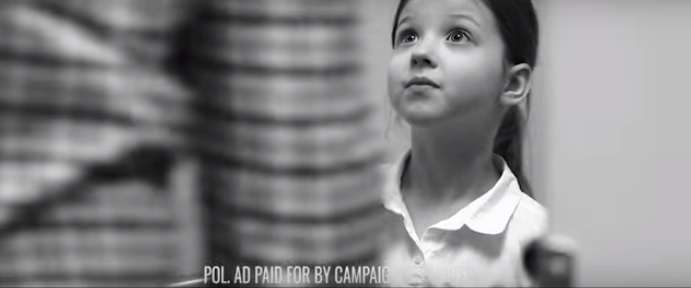 Today Houston voters will give us all insight into the state of play on gay and lesbian legal issues following the Supreme Court's Obergefell v. Hodges decision mandating same-sex marriage recognition.
The Houston Equal Rights Ordinance (HERO) has been placed before voters as Proposition 1. The ordinance would specify non-discrimination regulations in employment, public accommodations, city contracting, and housing in a host of well-known categories, including sex, race, religion, national origin, disability, and so on. Of note, the ordinance also includes sexual orientation, genetic information, and gender identity. As is typical for these laws, religious institutions and private clubs can call on exemptions. (Read the ordinance here.)
Houston's City Council actually passed the ordinance into law in 2014. But religious conservatives have fought the law and forced it into a referendum. We took note of this fight previously, when the city, in an effort to determine whether opponents of the law had engaged in illegal behavior when getting petition signatures, attempted to subpoena the contents of pastors' sermons. The demand backfired magnificently and the city backed off. The courts subsequently required the city to put the law up to vote.
This is the first big post-Obergefell battle on LGBT issues, so there is huge amount of activist focus on Houston. The major civil rights activist groups and friendly celebrities are calling on voters to approve HERO's passage.
Their messages are typical and expected, though not without some oddness. Mayor Annise Parker is defending HERO not just because it protects gays, lesbians, and transgender people, but because it covers all the typical non-discrimination bases. According to the Washington Post, one example being used to promote HERO involves a club accused of discriminating on the basis of race, requiring black patrons to pay a cover charge but not whites. If the accusations are true, this is already a violation of federal public accommodation laws, and there's a federal lawsuit over it. So the example being promoted is one that weirdly shows that HERO is redundant in some of these cases, a way to pile on additional punitive responses. HERO actually is more broad than federal laws, which don't include sexual orientation and gender identity and have a much more restrictive view of what counts as a public accommodation. That the example of discrimination being used to champion HERO is already a violation of federal law is a little strange.
But perhaps even stranger is that the entirety of the opposition to HERO boils down to just one thing: transgender bathroom panic. Opponents of HERO warn that if the referendum passes, men will claim to be women to hide in bathrooms and assault your little girls. They even put out a commercial that says entirely that and nothing else about the law. There's no argument suggesting that individual and business freedom of association is being hampered by the law. There's no argument that we have so many more ways to culturally apply pressure to fight bigoted behavior in the private marketplace that Houston doesn't need additional laws. There are a lot of potential ways to challenge the need for HERO that make sense. Instead, they're telling voters that little girls will be raped or kidnapped or killed (or all of the above) and there will be nothing we could do about it.
That this doesn't actually happen and there's no evidence that it will is irrelevant. People fear that the most absurd argument against HERO may carry the day. From the Washington Post:
Robert M. Stein, a pollster and political science professor at Rice University, said his latest poll, which wrapped up in early October, shows the measure passing by six percentage points. But the political winds have shifted since then, Stein said, and now he is predicting defeat.

Early voting has shown a strong turnout among Republicans, as well as among African American voters, who appear less friendly to the ordinance than white Democrats, Stein said.

The anti-HERO sentiment was evident last week outside the Palm Center, an early voting location in predominantly black South Park. Many people wore "No Men in Women's Bathrooms" T-shirts and handed out literature.

"I voted no," said Brittany McFarland, 25, a state social worker. "I'm just not comfortable sharing a bathroom with a man."
Parker's (undoubtedly frustrated) response to all of this is that there are laws against harassing people in the bathroom (and, you know, rape and murder) that will continue to exist regardless of HERO's passage. Are these same people uncomfortable with being in the same bathroom as a gay person of the same sex? Well, probably, but they know full well there's going to be no way to police whether gay people use public restrooms.
In any event, it's interesting to note how the arguments have changed over time as the American people become more and more comfortable with gay and lesbian citizens. It used to be that gay people (and transgender people) were the predators. They were the ones going after your kids. Now the argument has become people are going to pretend to be transgender to get to them. (This assumes people are being honest about the reason they're voting against HERO, though, which may not necessarily be the case. It's just the reason that makes it appear like a public safety issue.)
As for HERO itself, it's a shame the ordinance lumps in both government and private behavior. Government shouldn't discriminate in employment and accommodations for any of these categories, and if that's all the law did, it would be great. But for private businesses and for private restrooms, leave it to citizens to work out the issues on their own.
Related: I discuss the landscape for the relationship between libertarians and gay activism in the November issue of Reason here. 
(Updated for anybody who wants to see the wretched commercial in all its glory):