A.M. Links: Carson Leads GOP Candidates in Latest Poll, Cause of Russian Airplane Crash Still Unknown, Election Day 2015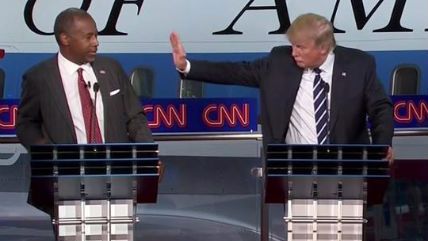 "The format and content of upcoming Republican debates became increasingly uncertain on Monday after Donald Trump's campaign said the real estate mogul would negotiate his terms directly with television executives instead of as part of a joint effort with his rivals."
Ahmed Chalabi, the Iraqi politician who prominently supported the U.S. invasion of Iraq, has died.
Investigators are still trying to determine why a Russian commercial airplane disintegrated while flying over Egypt. A U.S. satellite reportedly detected a heat flash at the time of the crash, but the cause remains unknown.
New at Reason
Follow us on Facebook and Twitter, and don't forget to sign up for Reason's daily updates for more content.