A.M. Links: GOP Debate, China Abandons 'One-Child Policy,' Royals Take 2-Game Lead Over Mets in World Series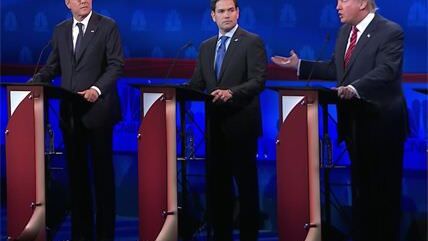 China is abandoning its "one-child policy" and replacing it with a "two-child policy."
The Kansas City Royals beat the New York Mets by a score of 7-1 last night in game two of the World Series. The Royals now lead the Series 2-0.
According to the World Health Organization, tuberculosis now rivals HIV/AIDS as a leading cause of death.
New at Reason
Follow us on Facebook and Twitter, and don't forget to sign up for Reason's daily updates for more content.