Rentboy.com Forced to Liquidate What's Left to Pay for Employees' Defense Against Feds
Government asset seizure destroys the ability to pay for lawyers.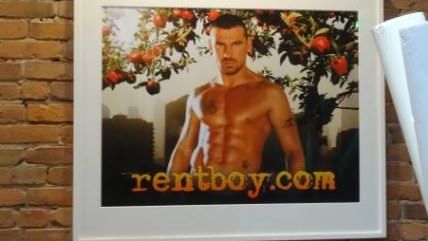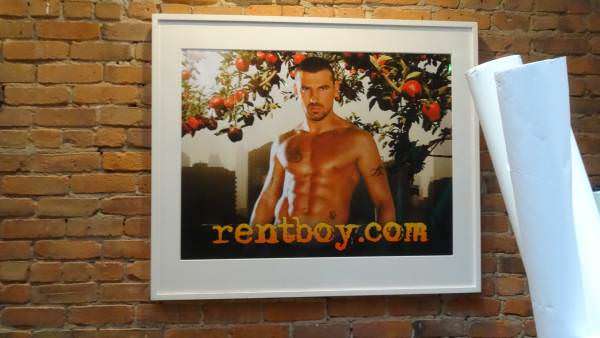 The law may require citizens charged with crimes to be presumed innocent until proven otherwise, but the government frequently assumes in advance that these same folks' property is guilty as sin.
So it goes with the website Rentboy.com. In August, the Department of Homeland Security assisted the New York Police Department in raiding the Manhattan offices of Rentboy, a site that helps a primarily gay audience connect with paid male escorts. There are no federal laws against prostitution. Rather, the seven Rentboy.com workers stand accused of violating the federal Travel Act, which makes it a federal crime to use communication methods and interstate travel to violate certain state laws, prostitution being one of the triggers.
The Rentboy raid became national news and focus of some anger because it wasn't some tiny little operation. The site is very well known in the gay community, had been around for about two decades, and there was no evidence that there was any nonconsensual sex or trafficking happening because of it. The site was very popular and was bringing in millions of dollars in revenue per year, money the federal government is now trying to seize.
And so, because the federal government has frozen its assets, Rentboy employees are now forced to sell off the property the government hasn't already seized and beg for donations in order to pay for its own defense. They've put up an advertisement on Craigslist offering up all its office equipment for sale in Manhattan. You won't find any velveteen chaise lounges on the list—the site hosted ads from escorts; it didn't employ them. But you will find desks, monitors, file cabinets, office equipment, and apparently lots of cables.
For those who can't make it Manhattan or don't need old web design manuals, the father of the site's CEO has started a defense fund to gather donations. So far he's raised $3,200. He's trying to get $250,000 to cover legal costs. He writes, "One thing I know is that my son is NOT a criminal. Jeff is a hard-working small businessman who built several successful companies. He employed good people who were then able to support their families. He paid taxes, gave to charitable organizations, and he gave back to his community." Read more here.
Jacob Sullum has written for Reason about how prosecutors use asset seizure to keep citizens from being able to defend themselves from criminal charges and the terrible consequences. Read about other cases here.