Paul Ryan Will Run for Speaker
Secured support of supermajority of Freedom Caucus.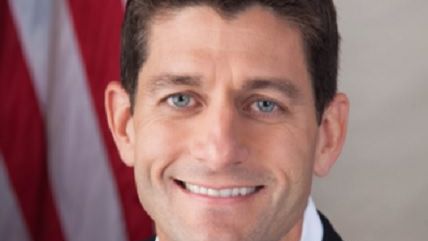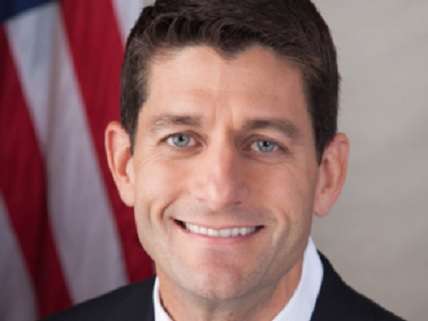 Rep. Paul Ryan (R-Wisc.), who was Mitt Romney's running mate in 2012, will be running for Speaker of the House of Representatives, according to reporting by Politico and sourced to someone "close" to Ryan.
Earlier tonight, Ryan secured the support of a supermajority of the 40-member House Freedom Caucus, who helped sink John Boehner's speakership and House Majority Leader Kevin McCarthy's bid to replace him. As a condition of running for Speaker, Ryan wanted an endorsement from the House Freedom Caucus.
His demands also included the House change the process surrounding the "motion to vacate," which can be used by discontented members of the majority, like many of the members of the House Freedom Caucus are, to threaten to remove the Speaker.
The demands are an evolution of his previous position, which has been, since Boehner announced his resignation earlier this month, that he did not want the job, and signal his desire, as Peter Suderman noted earlier today, to evolve the position of Speaker.
No previous candidate for president or vice president has served as Speaker of the House before, though a number of Speakers of the House (5) later ran for president or vice president, including James Polk, the 11th president, and John Nance Garner, who was Franklin Roosevelt's first vice president and said the position wasn't worth a "bucket of warm piss."
John Boehner has set October 28 as the date for the election of his successor.