Jim Webb Out, Joe Biden In (Probably?), Paul Ryan Still a Maybe: P.M. Links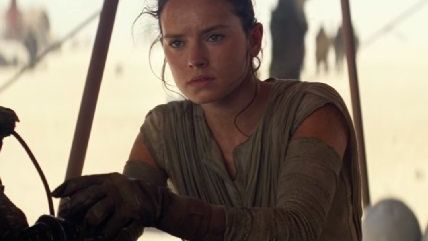 Star Wars

Jim Webb has dropped out of the Democratic presidential race. He plans to do some soul-searching before deciding whether to run as an independent.

Joe Biden certainly sounds like he's running.
Paul Ryan has yet to declare his candidacy for speaker.
He has Harry Reid's endorsement, though.
Here's what Justin Trudeau has in store for Canada.
New York Magazine is all about campus sex this month.
Speaker dropped from college's "Uncomfortable Learning" series because students were uncomfortable with her. (Note: The student group cancelled her, not the college.)
Wasn't the Star Wars trailer amazing?
New at Reason.com:
The Bogus Concerns Behind Hillary Clinton's TPP Switcheroo. She'll even sell out her husband's trade legacy to get elected. By Shikha Dalmia

How Should Libertarians Think About Intellectual Property? By Nick Gillespie, Joshua Swain, & Todd Krainin