The Volokh Conspiracy
Mostly law professors | Sometimes contrarian | Often libertarian | Always independent
UCLA student newspaper seeks comprehensive university "policing" of fraternity, sorority party themes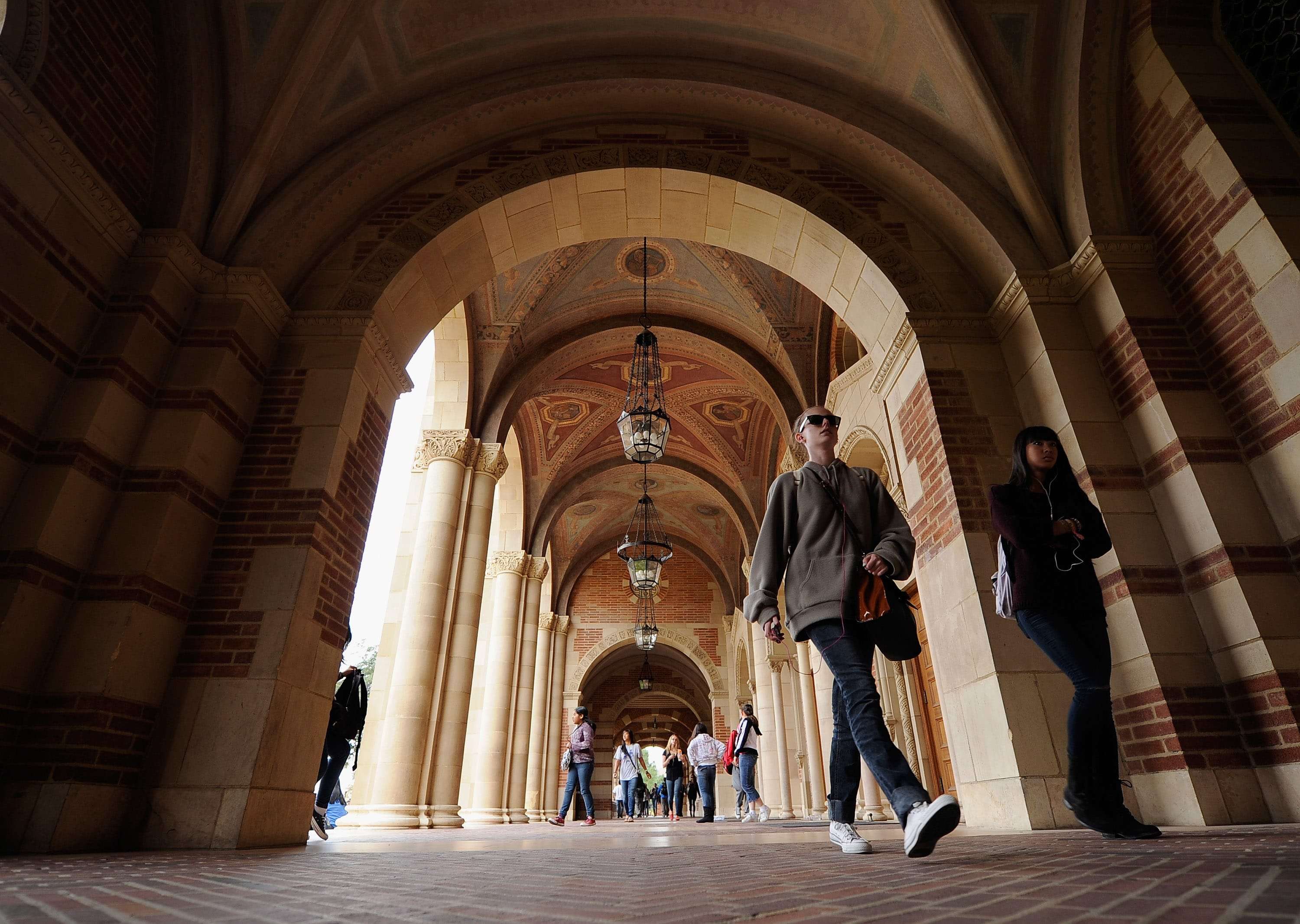 From today's Daily Bruin editorial, calling for "policing" of messages, in order to fight a "culture of discriminatory attitudes":
By hosting a "Kanye Western"-themed raid, Sigma Phi Epsilon and Alpha Phi have brought UCLA Greek Life to national attention for the worst reason. The office of UCLA Fraternity and Sorority Relations [FSR] must take action to ensure such an event doesn't occur again on our campus, and the university must recognize the need to prevent racist incidents that don't necessarily target, but nonetheless demeans UCLA's black community.

What transpired was not an isolated incident … but a product of a university culture of discriminatory attitudes against black students. …

[T]he board calls on FSR to take immediate steps to ensure an incident like this isn't hosted by an officially recognized on-campus organization again.

FSR's attempts to police Greek life organizations by requiring them to turn in paperwork a week prior to the date of an event are inadequate. An alumni adviser and chapter president must both sign off on the form which includes the theme, but FSR clearly doesn't hold Greek life organizations accountable to what they fill out on these official documents. Oftentimes, the themes that fraternities and sororities report to their nationals and to FSR aren't the same as the ones they implement, highlighting the need for stricter enforcement. …

FSR must take responsibility for its shortcomings and amend its rules to address this indefensible lack of oversight. Simply requiring paperwork and performing cursory bus checks does not go far enough to ensure that theme parties don't cross what is, at least for Greek life organizations, a fine line between fun and racism.
For reasons I mentioned in my earlier post, any attempt by a public university to "polic[e]" student group speech to prevent "racis[t]" expression violates the First Amendment: Universities are forbidden from discriminating against student speech based on viewpoint, even when it comes to "officially recognized on-campus organization[s]." But between calls for "policing" of expression at social events, suspension of fraternities for their speech, and proposals to recognize a "right to … [be] free from acts and expressions of intolerance," things aren't looking good for the First Amendment here.