Rep. Chaffetz Holds Some Terrible Views. Would That Make Him a Bad Speaker?
He definitely wouldn't be a voice of libertarian conservatism.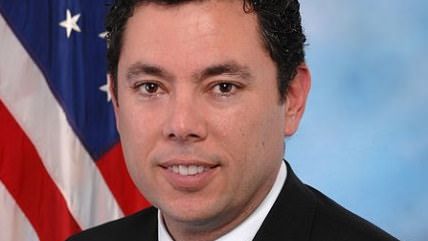 (Official congressional portrait)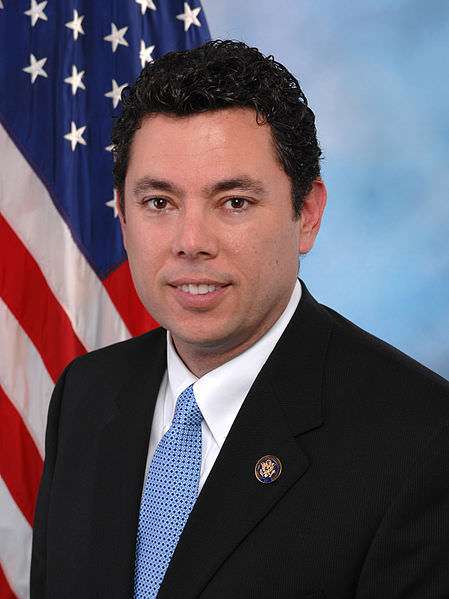 Last week when libertarian conservative Michigan Rep. Justin Amash's name was floated as a potential replacement for House Speaker John Boehner, I worried that a higher profile for Amash would come at the expense of his role as a legislative rebel.
If anything, Rep. Jason Chaffetz (R-Utah) is almost a polar opposite of Amash while being within the same party. Chaffetz has announced he is running for consideration as speaker, challenging House Majority Leader Kevin McCarthy (R-Calif.) for the spot.
Here are some things Chaffetz has said or done that should concern libertarians (and others):
On the other hand, Chaffetz, in a recent CNN interview speaking about his ambition, had some sensible things to say about fighting to restrain debt and maintain a debt ceiling, telling CNN, "I have no interest in just simply raising the trajectory of spending." But he has a very Republican idea of spending cuts, meaning what he really wants to do is cut spending in some areas he doesn't like, then spend more on the military.
And none of this is getting into Chaffetz's embarrassingly dumb misfire with a chart during a hearing about federal Planned Parenthood funding that incorrectly made it appear as though they were now providing more abortions than cancer screenings and prevention services. Regardless of one's position on either abortion or federal funding for Planned Parenthood (those issues can be approached separately), he didn't exactly do his own side any favors.
House Republicans will be voting Thursday to decide which name they'll be advancing as a nominee for speaker. The vote will take place at the end of the month. Despite insisting he'll be more confrontational than the ineffectual Boehner, Chaffetz told CNN he would ultimately support whoever the party puts forward, even if it's not him. He also said that despite his own views, he'd let the House committees drive policy and listen to his caucus before making decisions. I'm not entirely sure what makes him significantly different from McCarthy, then, other than saying he's more willing to fight (but then immediately folding if he's not the top nominee).