Oklahoma Moving Forward With Execution of Man For Murder He Didn't Commit
Man who committed murder fingered Richard Glossip as the person who told him to do it, saving himself from the death penalty.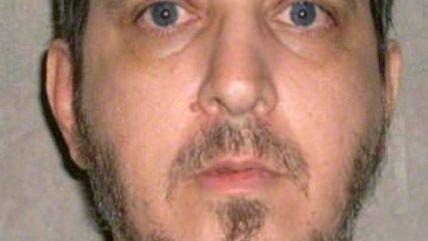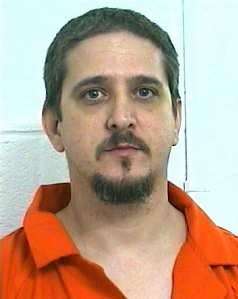 The state of Oklahoma plans to put Richard Glossip to death today after he exhausted the last of his appeals.
Glossip was convicted in 1997 for the beating death of Barry Van Treese, but Glossip didn't kill Van Treese. Instead, the man who did kill Van Treese, Justin Sneed, fingered Glossip as the person who told him to murder Van Treese in exchange for money and the possibility of managing his own motel. Sneed's testimony implicating Glossip saved Sneed from the death penalty and condemned Glossip to it.
There's evidence to suggest Sneed was nudged toward implicating someone else as a way to avoid a stiffer penalty for himself in video of Sneed's interrogation by a police detective. Glossip's lawyer never introduced that video as evidence, so the jury that condemned Glossip to death didn't see Sneed being offered the opportunity to shift the blame for killing someone onto someone who didn't do the actual killing.
Glossip exhausted all his appeals, so now has to prove his innocence, as Lauren Galik explains:
So why is this man, whose guilt has now been brought into question, still facing execution Wednesday? Because Glossip has exhausted all of his appeals. Since he was convicted and his sentence upheld multiple times, the burden of proof shifts from guilt to innocence. Before his conviction, the burden of proof was on the state—it had to prove that Glossip was guilty of hiring Sneed to murder Van Treese. Now, the burden of proof has shifted to Glossip; he must now show "actual innocence," which is a much higher bar to reach than "reasonable doubt" of guilt.

The Oklahoma Criminal Court of appeals stayed Glossip's execution just a few hours before it was scheduled two weeks ago to consider his application for post-conviction relief. In a 3-2 decision, the court rejected Glossip's argument that his conviction was based solely on the questionable testimony of Sneed.
Gov. Mary Fallon (R-Okla.) could still commute Glossip's sentence but appears unlikely to do so despite appeals from figures ranging from Sen. Tom Coburn (R-Okla.) to Susan Sarandon and Pope Francis.
While Glossip's execution is particularly disturbing, the practice of permitting a criminal to turn state's evidence in order to lower his sentence while increasing the sentence of an alleged accomplice is not unique, and can lead to situations where the person committing the actual crime gets a lighter sentence than the person that criminal accused as an accomplice or boss.
Related: Reason TV on 3 Reasons to Get Rid of the Death Penalty