The Volokh Conspiracy
Mostly law professors | Sometimes contrarian | Often libertarian | Always independent
Man murdered by mob in India for allegedly eating forbidden meat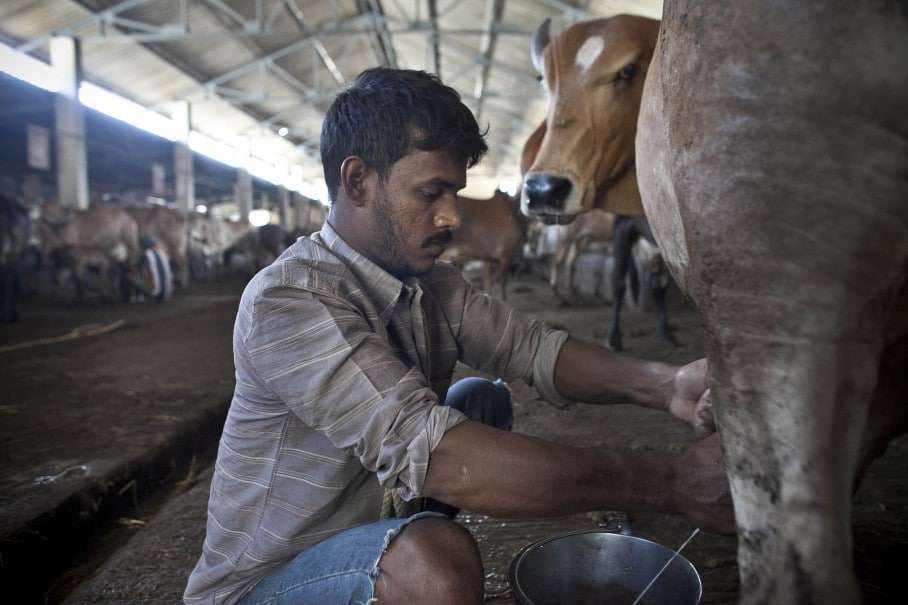 Michael Miller (Morning Mix), here at The Post, writes about yet another example of perceived blasphemy leading to murder:
The attack allegedly came moments after an announcement at a nearby Hindu temple that Mohammad Akhlaq had slaughtered a calf. The calf had gone missing several weeks earlier, according to the Indian Express. Rumors quickly spread around the neighborhood that Akhlaq was the culprit.

Incited by the announcement, the mob broke down Akhlaq's door and dragged him into the street, where 100 men beat him to death with bricks, his family members told the Express. The invaders also dragged Akhlaq's 22-year-old son, Danish, outside, beating him until he was close to death as well.

"They accused us of keeping cow meat, broke down our doors and started beating my father and brother," Akhlaq's daughter, Sajida, told the Express. "My father was taken outside the house and beaten to death. My brother was dragged to the courtyard downstairs and they used bricks to hit him on the head and chest, leaving him unconscious. They also tried to molest me and hit my grandmother on her face. They threatened to kill me if I said a word to the police." . . .

"Preliminary investigations revealed that an announcement was made from the temple" about the family consuming beef, senior superintendent of police Kiran S told the Express. "We have been told that a group of people entered the temple and used a microphone to make the announcement. However, investigations are still underway. We do not know if any of the accused are associated with the temple." . . .

Akhlaq's family insists that the meat in question wasn't even beef.
For more, see this Indian Express article.
UPDATE: The original title for the post was "'A mob in India just dragged a man from his home and beat him to death—for eating beef,'" quoting Michael Miller's original post; I still think that would be an excellent title, but I changed mine to avoid possible search engine problems.