Rand Paul Wins Michigan Straw Poll, Still Struggles for National Approval
Latest poll has him at 4 percent among GOP voters.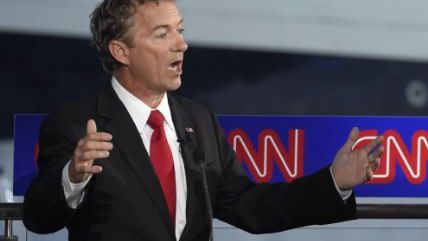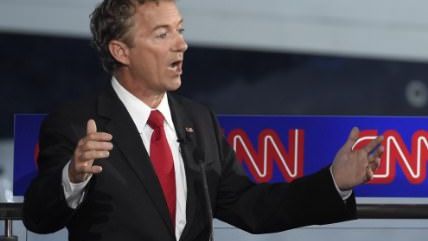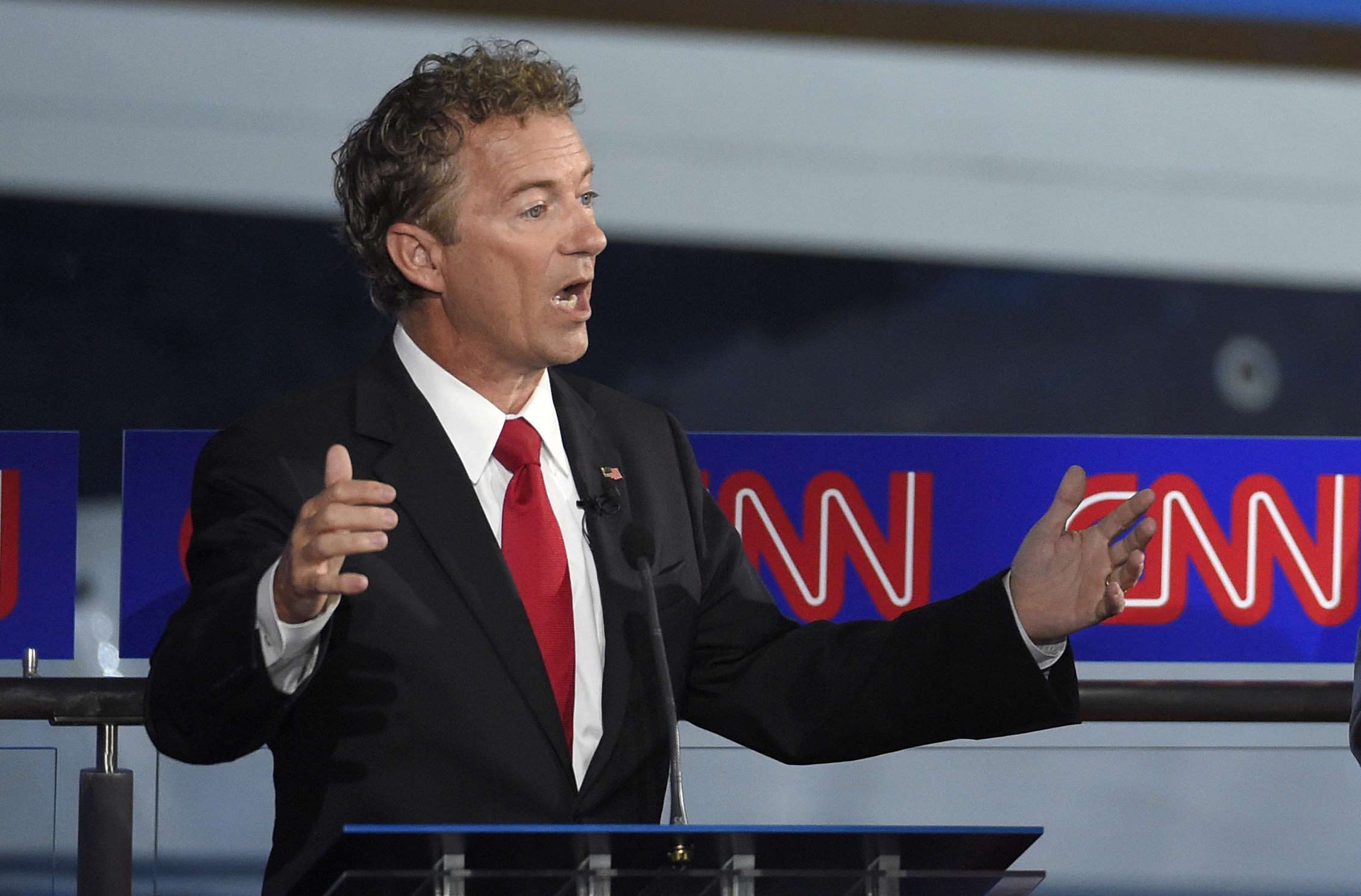 It probably should not be a surprise that Sen. Rand Paul would be performing well in the state (Michigan) that brought us libertarian conservative Rep. Justin Amash. The fact that John Yob, Paul's national political director (recently seen getting punched by a Marco Rubio aide), is a political consultant from the state certainly doesn't hurt either.
The Paul campaign's apparent heavy investment in a weekend straw poll at the Mackinac Republican Leadership Conference in Michigan paid off with a win. From The Detroit News:
The Paul campaign celebrated the straw poll victory as a sign that the libertarian-minded senator's presidential bid remains alive, despite registering single-digit numbers in national polls.

"This is an organization test that indicates that (Paul) will over-perform in other organizational contests such as Iowa, Nevada, Minnesota and other caucus states that come before the March 8 Michigan primary," said John Yob, Paul's national political director and a Grand Rapids-based GOP consultant.

The candidate said winning the straw poll — which he did in a similar vote on the island in 2013 — was an honor, "as it is voted on by the most influential Michigan GOP members, grassroots leaders and party activists from throughout the country…"

The top five presidential candidates in the straw poll each barnstormed Mackinac Island Friday and Saturday, engaging in retail politicking among 2,200 Michigan Republicans attending the state party's 31st biennial leadership conference. The top two vote-getters, Paul and Fiorina, were the last candidates to speak Saturday night at the Grand Hotel.
A pollster noted that Paul's campaign in Michigan brings in a lot of "true believers" of the candidate to vote in the straw poll. Sounds a lot like his dad in that respect. The other four GOP candidates who attended the conference were Carly Fiorina, Gov. John Kasich, Sen. Ted Cruz, and former Gov. Jeb Bush. That's also the order they placed in the straw poll.
Even if the event was particularly Paul-friendly, he probably needed the pick-me-up. After last week's debate, Nick Gillespie noted that Paul had used his platform to promote libertarian-friendly positions like reducing direct intervention overseas, not immediately tossing out the Iran deal, and pulling back on the war on drugs and mass incarceration.
The reward for Paul's well-articulated deviation from hardline orthodoxy was being called the debate's big loser in one post-debate poll. Gravis Marketing polled 1,337 registered Republicans for One America News Network. Their poll had Carly Fiorina as the clear winner of the debate with 33 percent of the vote. But when they asked Republicans who they thought lost the debate, the big loser was Rand Paul, getting a thumbs down by 32 percent of those polled. Donald Trump came in next, with 17 percent calling him the debate's loser. (Interestingly, Trump also came in second place as the debate's winner, which helps illustrate the polarization the GOP is struggling with.) More than half the Republicans polled said they had a less favorable opinion of Paul after the debate.
What could account for this gap between what the polled Republicans say versus what libertarian conservatives might have perceived from Paul? The answer may be down in the poll's demographics. When asked to describe their politics, 47 percent called themselves "very conservative," as opposed to "slightly conservative" (31 percent) or "moderate" (20 percent). And 75 percent said they do not consider themselves to be members of the Tea Party. In addition, 70 percent said they've already decided they were going to vote the party line come the 2016 election. Also, the largest age demographic participating in the poll were past retirement age. The 65-plus crowd constituted 38 percent of the vote.
Fiorina may seem like an "outsider" from her lack of government experience, but her emphasis on the Planned Parenthood fight, going after Hillary Clinton, and her very hawkish attitude toward dealing with other nations puts her right in the midst of a good chunk of traditional conservatism. She deviated to support Paul's ideas that we should let states experiment with their own drug laws and to reduce mass incarceration, but added a huge caveat that drugs are really, really, really bad.
The latest CNN/ORC poll has Paul bringing in a mere 4 percent of the vote among Republican candidates. That puts him in eighth place, currently. But hey, he's still beating Gov. Chris Christie, so that's something.