Hillary Clinton Is Sorry, Seattle Teachers on Strike, Paul and Cruz on Trump: A.M. Links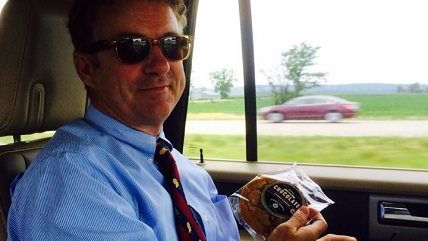 Rand Paul Facebook

Hillary Clinton is sorry about that whole email thing. It was a "mistake," she said.

Support for the Iran deal is extremely low among the American people.
Seattle teachers go on strike, disrupting the first day of school.
Long live the already long-lived queen.
Ted Cruz angling to to succeed Trump after the Donald burns out.
Mike Ditka likes Trump.
Rand Paul says he will support whoever wins the Republican nomination, even if it's Trump. But it better not be Trump, he said.
New at Reason.com:
Brickbat: I Paid the Debt I Owed Them By Charles Oliver
Kim Davis Has No Right to Impose Her View of Marriage on Others The defiant clerk's defenders dangerously blur the distinction between private action and state action. By Jacob Sullum
It's Time to Cut the Red Tape! Rolling back the bureaucracy and regulations should be a signature campaign issue, but it's not. By John Stossel