Protesters Rally in Brooklyn To Condemn Rentboy.com Prosecution
Activists call for the decriminalization of sex work.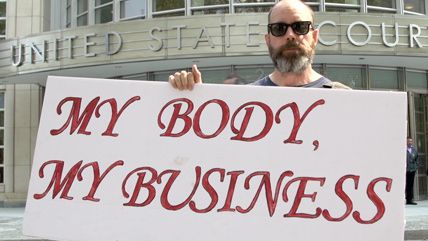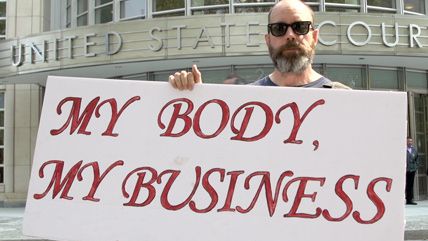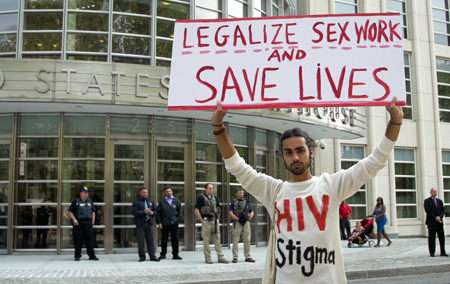 A small gathering of protesters rallied outside a federal courthouse in Brooklyn today to demand that federal charges be dropped against the male escort website Rentboy.com and to call for the decriminalization of sex work.
"People want to be able to control their own bodies and not have the taxpayers ruining lives and making them less safe," said gay rights activist Bill Dobbs, who organized the gathering.
About 32 protesters marched in a circle holding signs and reciting chants, such as "sex workers rights are human rights," while waving signs with slogans including "Feds Hands Off Our Bodies," and "Legalize Sex Work And Save Lives."
The rally's participants included several well-known figures from the gay rights movement of the 1970s and 80s, including Jim Fouratt of the Gay Liberation Front; Ann Northrop, a journalist and longtime member of Act UP; Randy Wicker, who has been a prominent gay rights activist since the late 1950s; and Andy Humm, a journalist and former New York City Human Rights Commissioner.
Federal authorities raided the offices of Rentboy.com on August 25 and arrested seven employees on prostitution charges, following an investigation by the U.S. Department of Homeland Security.
For more on why the Rentboy bust "should inspire rage and protests," read my colleague Scott Shackford's "6 Thoughts on the Rentboy.com Bust from 1 Angry, Gay Libertarian."