A.M. Links: Hillary Staffer Subpoenaed Over Private Email Server, Kentucky Clerk Faces Contempt Charges for Refusing to License Gay Marriages, O'Malley Plans Protest Outside DNC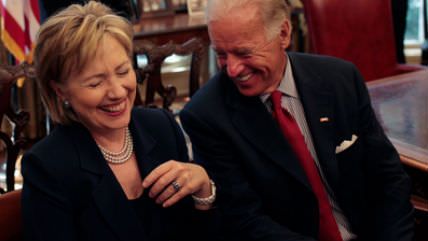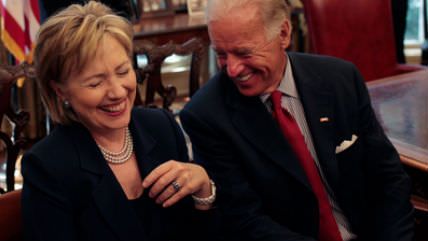 Credit: Downing Street / Foter.com / CC BY-NC-ND

Bryan Pagliano, a State Department staffer who worked on Hillary Clinton's private email server, has been subpoenaed by Congress and plans to invoke the Fifth Amendment.
Kentucky county clerk Kim Davis is scheduled to appear in federal court today where she faces contempt charges for refusing to issue marriage licenses to same-sex couples.
Democratic presidential hopeful Martin O'Malley is planning to hold a protest outside the headquarters of the Democratic National Committee in response to the limited number of presidential debates currently scheduled during the 2016 primaries. "It's important that we bring our call for more debates directly to the group that is restricting candidates' ability to debate," the O'Malley campaign declared in a statement. "It's, frankly, undemocratic."
The Republican National Committee is reportedly asking GOP presidential candidates to sign a loyalty pledge promising not to run as independents in 2016.
"The family of a Syrian toddler whose body washed up on a Turkish beach had been trying to emigrate to Canada after fleeing the war-torn town of Kobani, one of their relatives told a Canadian newspaper on Thursday."
New at Reason
Immigration and the Constitution The Constitution does not delegate to the federal government power over immigration, only over naturalization. By Judge Andrew Napolitano
Follow us on Facebook and Twitter, and don't forget to sign up for Reason's daily updates for more content.