Obama Has Votes to Override Iran Deal Veto Before Congressional Debate Even Starts
The president needed just 34 Senators to back the deal to prevent a veto override.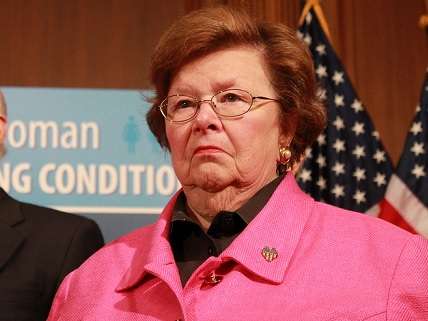 The process Congress laid out for itself to provide input on and express their approval or disapproval for the Iran nuclear deal may not end up meaning much at all. Nominally, members of Congress wanted the opportunity to debate and deliberate on the bill, and to signal their positions on it by a vote. That vote was always at least partially symbolic—the president has the option to veto Congress' approval. That's possible because the deal is considered an executive agreement not a treaty—it doesn't require Congress' approval but can also be overturned by a future president.
Now it seems all but certain the actual debate itself will be symbolic too. President Obama now has the votes necessary in the Senate (just 34 out of 100) to overturn a veto. Sens. Chris Coons and Bob Casey, Democrats from Delaware and Pennsylvania, respectively, became the 32nd and 33rd senators to publicly support the Iran deal before the debate has started. And now, via The Hill:
President Obama has enough support in the Senate to save his nuclear deal with Iran.

Thirty-four Democratic senators, including two independents who caucus with the party, now publicly support the deal. Sen. Barbara Mikulski helped clinch the diplomatic victory for Obama, announcing her support Wednesday.
More on Congress and the Iran deal here.