Illinois Dems, Governor Argue About the Color of the Writing on the Wall
State can't pass budget; Legislature tries to hamper Rauner's power over state employees.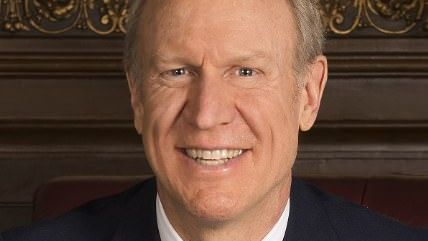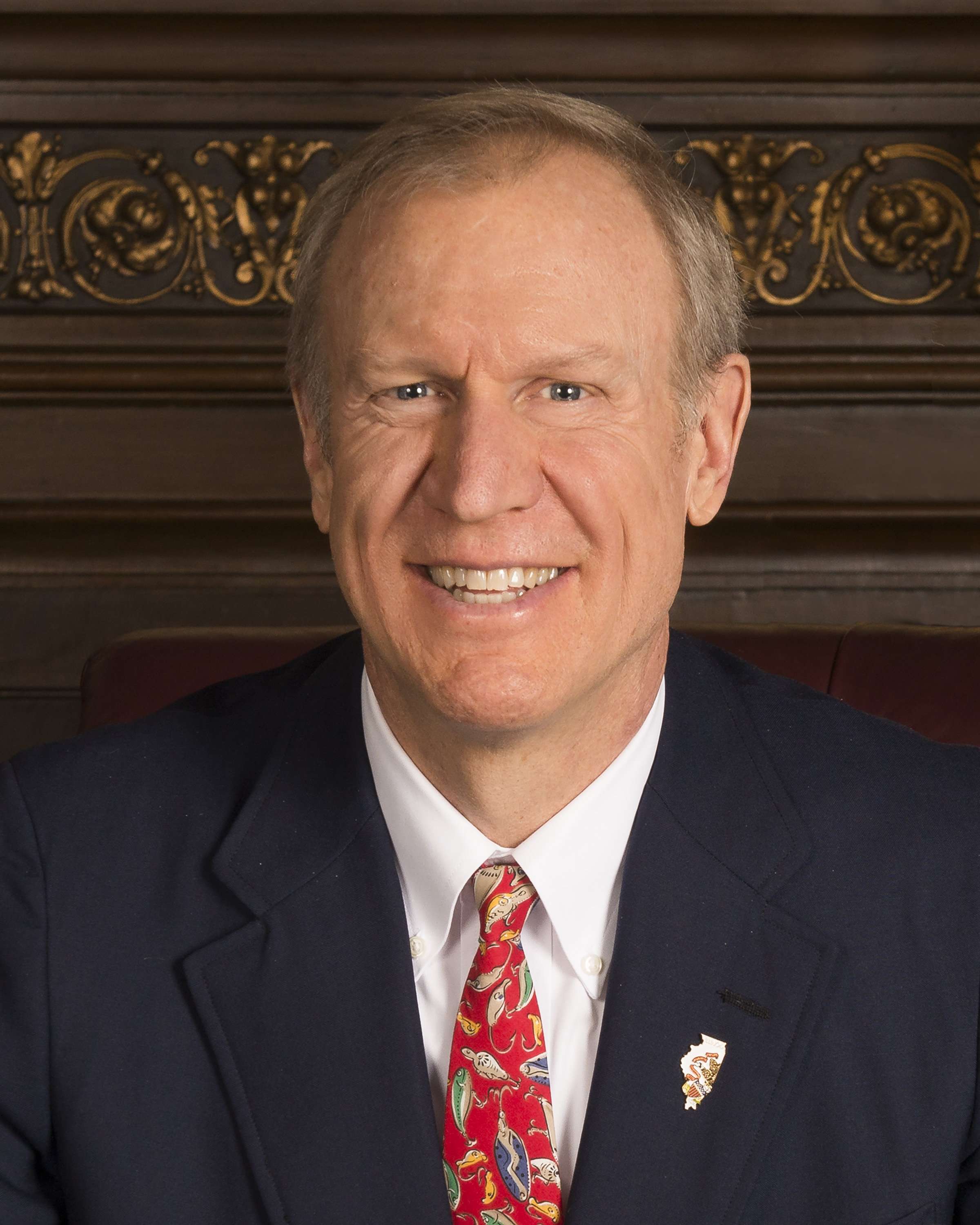 Without a doubt, Illinois right now is the most fiscally screwed up state in the union. It ranks worst in the country in several metrics for mismanaging state employee pension funds. Cities and towns in Illinois are struggling, just as some cities in California (and Detroit) have to keep up with their debts and obligations and still actually fund current services. A commentary at the Chicago Sun-Times wonders if school districts within the state will need to file for bankruptcy.
And amid it all, the public employee unions and the Democratic legislators who work for them don't appear to be giving an inch. Republican Gov. Bruce Rauner is instead having to deal with legislators trying to keep him from trying to hold the line against state employees in negotiations. From The Wall Street Journal:
The nation's fifth most populous state is entering its third month without a budget, and there are no signs longtime Democratic leaders and the first-term governor are close to an agreement on confronting a shortfall recently projected at $5 billion.

Their latest dispute is over a Democratic bill that could curb Mr. Rauner's power in labor negotiations with unions by allowing either side to elect to go to arbitration. The governor has vetoed the legislation, and the House is now looking to override the veto after the Senate did so last month.

"This is emblematic of the larger battle going on in the state," said Jason Barclay, general counsel for the governor.

Mr. Rauner took office in January looking to overhaul a state with rapidly rising pension costs and the lowest credit rating among the 50 states. His policy proposals borrowed heavily from other GOP governors in the Midwest, from shrinking public spending to curbing unions. He has said such reforms have to be part of an agreement to balance the state budget.

But the Rauner administration has faced strong resistance from the legislature, where Democrats hold large majorities. They have argued that such mainstays of GOP policy are separate from the state budget and shouldn't be part of negotiations over how to fill the multibillion-dollar hole. Over the summer, each side has dug in and the courts have stepped in to help prevent a government shutdown.
Does anybody even buy the argument that cutting spending and curbing public sector union influence has nothing to do with balancing the state's budget and getting out of debt or are they just saying that because they have to say something?
If the legislature wins, Rauner and his side worry the unions will find a friendly arbitrator and the "result would increase salary and benefit costs and only exacerbate the state's fiscal problems, administration officials said."