Higher Wages Mean Fewer Hours at Some Walmart Stores
An extremely predictable lesson in consequences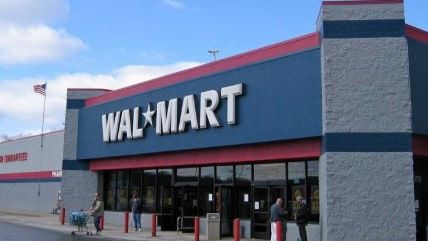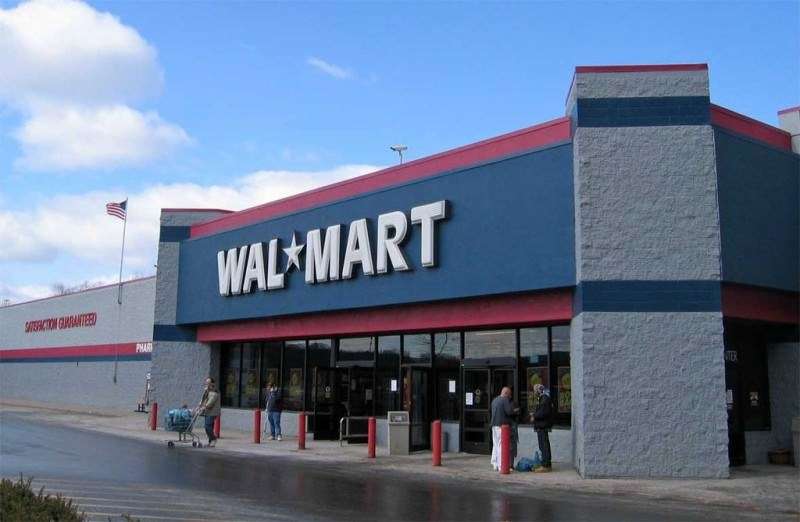 The point of Walmart (and other discount stores) in the marketplace is to get consumer goods into the hands of a primarily lower-income customer base. This obviously means that prices need to be kept down. Walmart recently announced, in response to years and years of progressive and union groups pressuring them, they'd spend $1 billion to raise the wages and provide training for new employees.
How can they make such a commitment and keep prices down? Instead, some stores are now cutting the hours of their employees in order to stabilize expenses. This means there are fewer workers at these Walmarts at any given time, meaning slower restocking and poorer customer service, which may drive shoppers to the company's competitors. Bloomberg details the frustrations:
A Wal-Mart employee at a location near Houston, who asked not to be identified because she didn't have permission to talk to the media, said her store had to cut more than 200 hours a week. To make the adjustment, the employee's store manager started asking people to go home early two weeks ago, she said. On Aug. 19, at least eight people had been sent home by late afternoon, including sales-floor associates and department managers.

The employee said she's covering an area once staffed by multiple people at one of the busiest times of the year — the back-to-school season. On a recent weekday, she had a customer who had to wait 30 minutes for an employee to unlock a product the shopper wanted to purchase, she said. In e-mails, interviews and social-media posts, employees in a range of positions across the country shared similar stories of hours being cut.

The staff at a location in Fort Worth, Texas, were told that the store needed to cut 1,500 hours, according to a worker who asked not to be named for fear of being reprimanded. After being asked to stay late to help with extra work earlier in the week, some were told to take two-hour lunch breaks to make up for the additional hours they'd clocked, the employee said.
A spokesperson for Walmart said the cuts are only taking place at stores that have "overscheduled" workers and staffed for more time than had been allotted. He said that the cuts won't affect efforts to shorten checkout lines, clean up the stores, or stock the shelves, a claim that doesn't seem to square with what some workers are saying.
As much as some folks want to insist that Walmart is the only gorilla in the pen, the marketplace continues to provide many alternatives, and the company has to worry about whether they could lose customers as well as profits. Their earnings were below analysts' predictions last quarter:
By cutting hours, Wal-Mart now risks losing some of its best employees to competitors that can provide more stable schedules, said Burt Flickinger, managing director at Strategic Resource Group LLC. The company also may alienate customers if the staffing levels result in poorer customer service and products not getting on store shelves, he said.

Wal-Mart has made strides during the past year in addressing customers' complaints of barren shelves, dirty stores and long check-out lines, Flickinger said. But some locations still aren't staffed well enough during peak times, he said.

"Wal-Mart risks a talent drain at a time when McMillon has made meaningful improvements in the company," Flickinger said. "All these competitors will take Wal-Mart workers to make themselves strong and help make a major competitor weaker."
Recently we took note of one of those competitors, Meijer, which is being ordered by the state of Wisconsin to raise its prices. The state has a law that forbids businesses from selling certain consumer goods below cost, making it harder for competitors to move in on Walmart's turf and compete against them with better deals.