Kanye West Announces Presidential Bid in 2020, Claims Millennial Status
Endorsed Hillary Clinton earlier this month.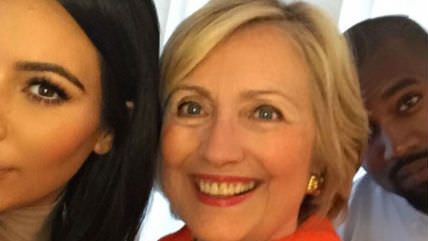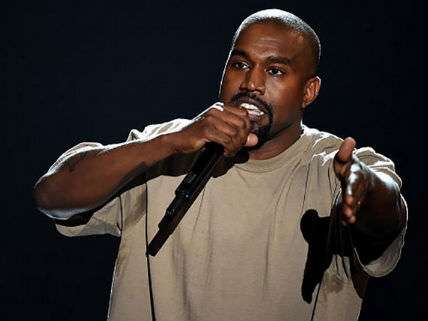 There is an MTV award show on tonight, which you can watch on the music television or follow along on Twitter. There's a bunch of celebrities you know and probably a bunch you don't, and they make you feel old by telling you about how they were 12 when they bought their first album on iTunes. It's a millennial thing.
And 38-year-old rapper Kanye West believes himself to be a Millennial, that demographic cohort generally defined as being born between 1982 to 2000. MTV picked Taylor Swift to present him with a video vanguard award, because he famously interrupted her at another awards show a few years ago. West gave a rather long speech, which he ended by announcing he'd be running for president in 2020. Via The Verge:
Kanye West received the Michael Jackson Video Vanguard Award at tonight's MTV Video Music Awards, and he closed his acceptance speech by announcing he's running for president in 2020. Yes, really…

West… spoke at length about being changed by fatherhood, defending artistry, the hypocrisy of media, the ridiculousness of award shows, and smoking a little something before getting up on stage "to take the edge off." Yes, really! (Just one of many choice quotes: "I will die for the art, and for what I believe in — and the art ain't always gonna be polite!")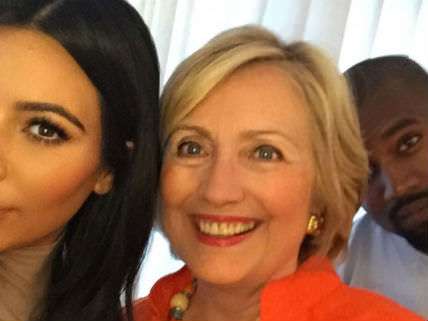 Maybe he can tap Deez Nuts as a running mate.
As S.E. Cupp noted, West's comments suggest he believes a Republican will win in 2016 or that a Democratic winner would be a one-termer. West followed his wife, reality star Kim Kardashian, in endorsing Hillary Clinton for president earlier this month.
Related: Millennial polling and the federal government cracking down on Kim Kardashian selfie
Update: Here's a transcript of the speech via Complex.com.