A.M. Links: Democrats Growing Nervous About Hillary, Cruz and Trump Team Up, George W. Bush Visits New Orleans for Katrina Anniversary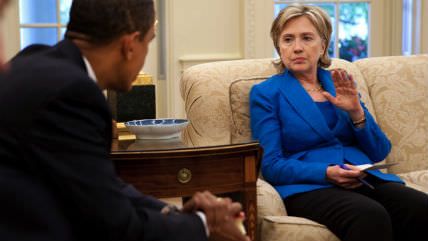 Credit: White House / Flickr.com

Hillary Clinton's scandal-riddled campaign is starting to make many Democrats feel nervous.
Ted Cruz and Donald Trump are teaming up for a joint rally against the Iran deal.
"The National Labor Relations Board, in a long-awaited ruling, made it easier on Thursday for unions to negotiate on behalf of workers at fast-food chains and other companies relying on contractors and franchisees."
Tropical storm Erika is making its way towards the U.S. and could make landfall anywhere from Florida to the Carolinas.
New at Reason
Follow us on Facebook and Twitter, and don't forget to sign up for Reason's daily updates for more content.