Hillary's Classified Email, Duke Freshman Addresses Fun Home Controversy, Illinois Schools Getting Rid of Zero Tolerance: A.M. Links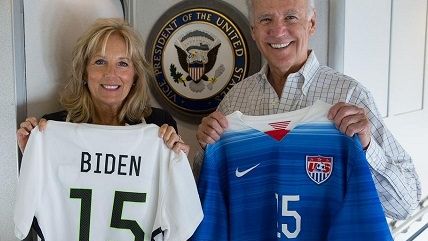 Wikimedia Commons

Hillary Clinton email contained classified material.

Duke University freshman who refuses to read Fun Home tells his side of the story in a Washington Post op-ed.
What Biden vs. Hillary would look like.
Illinois is reforming school "zero tolerance" policies.
Uber and Lyft are coming to LAX.
Another fraternity was punished for putting up a sexually suggestive sign. I still don't see what the big deal is.
Mars colonization project seeks zany billionaire backers.
James Holmes' mother on her son's life sentence.
New at Reason
By Charles Oliver
Ranking the Presidential Candidates From Rand Paul to Jill Stein.
By John Stossel
Follow us on Facebook and Twitter, and don't forget to sign up for Reason's daily updates for more content.