Stocks Somewhat Recover from Terrible Morning, Violence Prevented at Pokemon Tournament, Trooper Killed in Louisiana: P.M. Links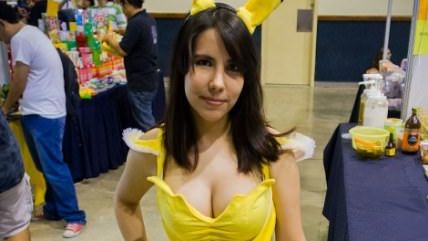 (Stilogeno / photo on flickr)
Credit: Stilogeno / photo on flickr

After a disastrous opening this morning, U.S. stocks have rallied partly back up, recovering from a plunge of 1,000 points to end down 585.80, about a 4 percent loss.

In today's horrible abuse of the word "literally," Rep. Gwen More (D-Mich.) said Gov. Scott Walker's policies are "tightening the noose, literally, around African Americans."
Two men are being held without bail for allegedly planning violence at the World Pokemon Championships in Boston.
North and South Korea have reached a new peace accord after a couple of tense days and North Korea's declaration of a "quasi state of war."
Louisiana State Trooper Steven Vincent was killed by a shotgun blast from a man Vincent had stopped to assist on the side of the road. Gov. Bobby Jindal has ordered all flags to be flown at half-mast until Friday.
Oklahoma's labor commissioner, Mark Costello, has been stabbed to death. Costello's adult son was arrested and charged with his murder.
New at Reason
Why Donald Trump Is to Blame for the Stock Market Crash: Markets are finally taking note of the fact that the GOP candidate atop the polls is someone whose policies are the opposite of the pro growth approach. By Ira Stoll
America's Highways Need That Trillion Dollars Congress Already Spent: Q&A with Reason Foundation's Bob Poole. By Matt Welch & Justin Monticello
Follow us on Facebook and Twitter, and don't forget to sign up for Reason's daily updates for more content.