Drug Smuggler Found in Scuba Gear Leads Authorities to Underwater Border Tunnel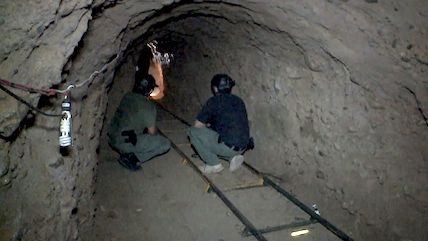 On April 25, Evelio Padilla donned a wetsuit and a diving rebreather and entered a tunnel under a house in Mexicali, Mexico. 150 feet later, he surfaced across the U.S. border in the All-American Canal near Calexico, California. Padilla was then arrested by Border Patrol, who found him in his scuba gear, carrying 55 pounds of cocaine in vacuum-sealed packages.
Last August, Reason TV documented the rise of increasingly creative and technically complex drug tunnels in California. Watch above or click below for video, full text, supporting links, downloadable versions, and more Reason TV clips.