Denver City Council Gets Stupid About Chick-Fil-A
Members object to allowing it in the airport because of ex-president's gay marriage opinions.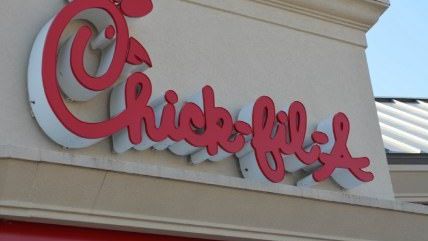 (m01229 / photo on flickr)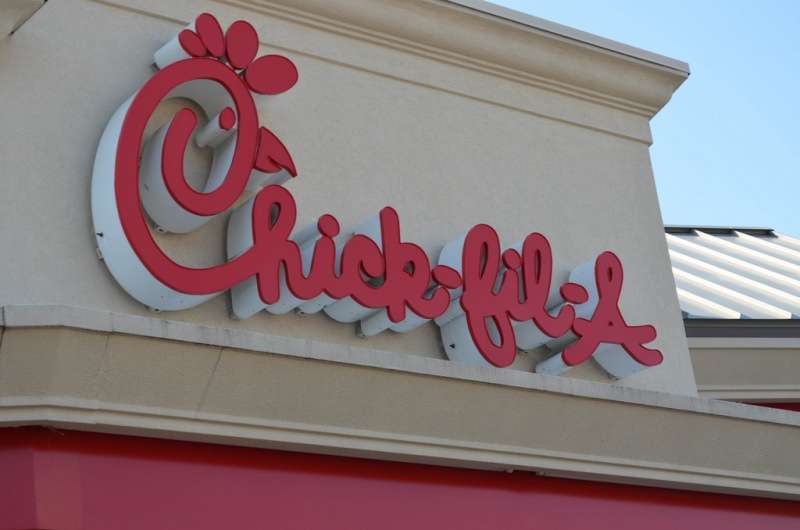 Somebody please let Denver's City Council know that fast food restaurant cashiers generally don't solemnize wedding ceremonies of any kind. They're also not known for their wedding cakes. Years after Chick-fil-A got tons of publicity over its founder's opposition to gay marriage and his financial contributions to the cause, and after the Supreme Court ruled that gay marriage recognition is the law, Denver leaders are resisting a bid from the restaurant to put a location in the Denver International Airport. This is entirely because of the opinions and previous activism of its former president, Dan Cathy. From the Denver Post:
Councilman Paul Lopez called opposition to the chain at DIA "really, truly a moral issue on the city."

His position comes despite ardent assurances from the concessionaires — who have operated other DIA restaurants — that strict nondiscrimination policies will include protections based on sexual orientation and gender identity.

Robin Kniech, the council's first openly gay member, said she was most worried about a local franchise generating "corporate profits used to fund and fuel discrimination." She was first to raise Chick-fil-A leaders' politics during a Tuesday committee hearing.

The normally routine process of approving an airport concession deal has taken a rare political turn. The Business Development Committee on Tuesday stalled the seven-year deal with a new franchisee of the popular chain for two weeks.
Kneich further complained that the concessionaires who would be actually operating the franchise wouldn't be able to do anything if the family that owns the restaurant decided to become politically active again or vocally express its opinion on gay matters.
The Post points out that legal scholars say that making zoning and permitting decisions on the basis of a business owner's opinions or political activism violates the First Amendment. And because the recent Supreme Court decision, the opinions of Chick-fil-A's owners on gay marriage are utterly irrelevant as a legal matter. Who cares what he Cathy family thinks about gay marriage anymore?
Apparently the assistant city attorney wasn't expecting this type of opposition by council members at the meeting and was caught off guard. He probably didn't want to actually say in open session that the City Council will most assuredly get their asses sued now if they reject the business. The Post says they'll likely have a closed-door legal meeting later, where one assumes lawyers will diplomatically explain to Kniech how much she just screwed up with her grandstanding.