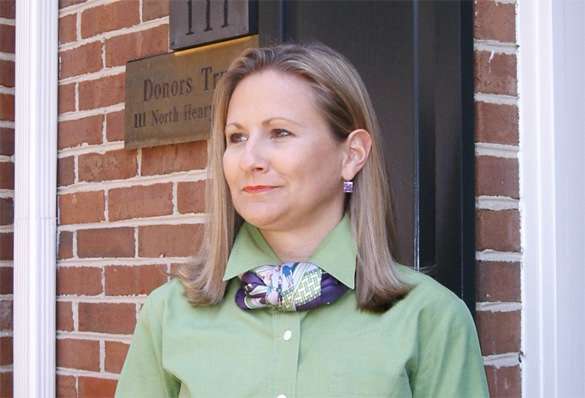 I'm saddened to bring news of the death of Whitney Ball, a libertarian activist and the founder of DonorsTrust, a nonprofit that helped connect people interested in promoting free-market and classical-liberal ideas with relevant organizations. She died on Sunday night after a long and recurring battle with breast cancer.
From the mission statement of DonorsTrust, which advertised in the pages of Reason for many years:
Explicitly devoted to supporting organizations that promote liberty, DonorsTrust alone can commit to honor and defend the charitable intent of donors who share in our mission. The Trust is working to help alleviate, through education, research, and private initiative, society's most pervasive and radical needs, including those relating to social welfare, health, the environment, economics, governance, foreign relations, and arts and culture; and to encourage philanthropy and individual giving and responsibility, as opposed to governmental involvement, as an answer to society's needs.
Whitney was an inspiration to everyone who knew her. A spiritual and intellectual seeker, one of the kindest and most courageous people I've known. She'll be missed and remembered in the many ways she influenced everyone she knew.
DonorsTrust has collected obituaries for Whitney here.