Ron Endorses Rand, Bad News for Planned Parenthood, The World's Oldest Cat: P.M. Links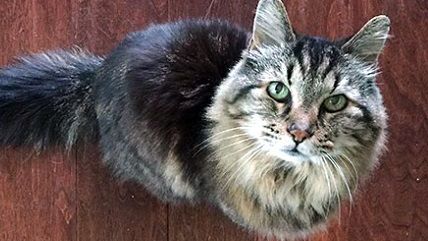 Guinness Book of World Records

A softer, gentler Taliban?

Ron Paul endorses Rand Paul for president. (It's happening.)
That Michigan teacher who slammed Michigan's state government for cutting funding to education? Nothing she said was true.
Bad news for Planned Parenhood: a fetal tissue company is cutting ties.
Glenn Beck criticizes Hannity, Ann Coulter, et al for their relentless support of Donald Trump.
Meet the world's oldest living cat, Corduroy.
New at Reason
Show Me a Hero: Fear and Loathing in Yonkers: Public housing politics takes center stage in David Simon's new HBO miniseries. By Glenn Garvin
Did Silk Road Creator Ross Ulbricht Deserve Life in Prison? Deep Web director Alex Winter calls the sentencing "an injustice" that's "tantamount to torture." By Zach Weissmueller