No More Executions in Connecticut, Colorado Mandates Gay Wedding Cakes, Death Toll Rises in China Blast: P.M. Links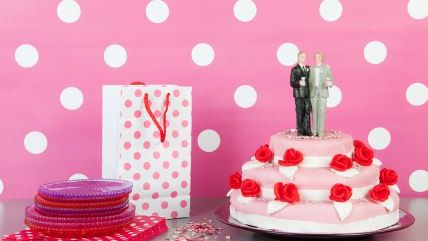 (Ivonnewierink | Dreamstime.com)
Credit: Ivonnewierink | Dreamstime.com

Connecticut's Supreme Court has declared that it would be unconstitutional to execute any prisoners remaining on death row. The state abolished the death penalty a few years back, but left 11 prisoners on death row facing execution. This decision prevents those 11 from being put to death.

A Colorado Court of Appeals has ruled that a baker cannot refuse to make a wedding cake for a gay couple due to his religious beliefs, determining that people are unlikely to treat the bakery's compliance with the state's public accommodation laws as an endorsement of same-sex marriage.
Meanwhile in Kentucky, a county clerk's office is defying a federal judge's order and continues to refuse to grant marriage licenses to same-sex couples.
The Pentagon believes that ISIS has used chemical weapons in Iraq against Kurdish fighters.
The death toll in the massive explosion in the port city of Tianjin, China, is up to 44, 12 of which were firefighters. More than 500 people have been hospitalized for injuries.
Pennsylvania man Lewis Fogle is free after 34 years in prison for a rape and murder, thanks to new DNA tests proving him innocent.
Follow us on Facebook and Twitter, and don't forget to sign up for Reason's daily updates for more content.