Iran Cracks Down on Newspapers Opposing Nuclear Deal
Arguments against the deal are similar in the U.S. and Iran.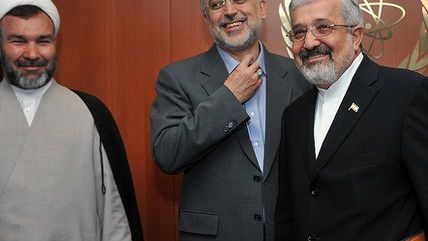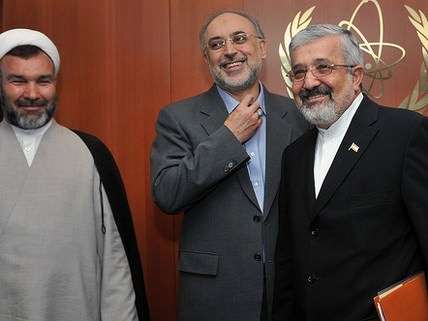 While American opponents of the Iran nuclear deal tend to argue the United States and other negotiating countries made too many concessions to secure an agreement with Iran, Iranian opponents of the nuclear deal argue Iran made too many concessions in order to secure an arrangement too, accusing negotiators of crossing "red lines" drawn by Iran's supreme leader, Ayatollah Ali Khamanei.
Now, in its campaign to build support for the deal in Iran, the Iranian government has started cracking down on hardline newspapers that have criticized the deal. Reuters reports that Iran's Press Supervisory Board has:
suspended "9 Dey", a weekly newspaper that accused Tehran's negotiators of overstepping Supreme Leader Ayatollah Ali Khamenei's red lines in the negotiations, and referred its case to a court, the ISNA news agency reported on Monday.

Censors also cautioned "Kayhan", an influential conservative daily, and the "Raja News" website, in a setback for critics who assert that Iranian negotiators made too many concessions to reach the historic deal on July 14.
Many of the arguments made by American critics of the deal are mirrored by Iranian ones. Critics in both countries believe their respective negotiating teams were unwilling to walk away from talks, thus weakening their bargaining positions and strengthening the other side's. Critics on both sides argue too many concessions were made, and that the other side made a better deal.
Khamenei has not endorsed the deal or opposed it. The hardline newspaper Kahyan has been observed to usually reflect the supreme leader's opinions. The newspaper's argued Iranian concessions in the nuclear deal are difficult to impossible to reverse, while the promise to lift sanctions is not. The newspaper also called the International Atomic Energy Agency a puppet of the U.S. and Israel.
As Reuters noted, Iran's press censors concern themselves mostly with social/moral matters. Their most recent ban was in April, of a magazine, for publishing an issue focused on the practice of cohabitation by unmarried couples, called "white marriage" in Iran.