Longtime Philly Rep. Chaka Fattah Indicted for Public Corruption
Fattah and others allegedly connected to five different corruption schemes.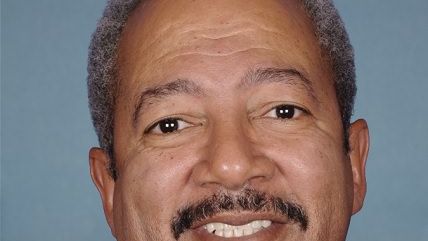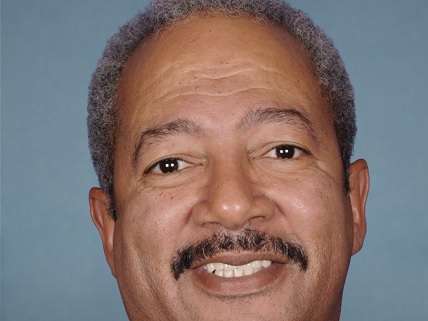 Attorneys from the criminal division at the Department of Justice (DOJ) indicted 11-term Philadelphia-area Rep. Chaka Fattah (D), his chief of staff, a former staffer, a lobbyist who served in Ed Rendell's mayoral administration, and the owner of a tech company, in connection with five alleged schemes to funnel government money and campaign donations for personal ends, such as paying off his son's student loan debt and wiping his own campaign debts by leveraging the prospect of federal grants.
"The public expects their elected officials to act with honesty and integrity," said U.S. Attorney Zane Memeger of the Eastern District of Pennsylvania. "By misusing campaign funds, misappropriating government funds, accepting bribes, and committing bank fraud, as alleged in the indictment, Congressman Fattah and his co-conspirators have betrayed the public trust and undermined faith in government."
Fattah won re-election last year with nearly 88 percent of the vote, although he finished fourth in the 2007 Democratic mayoral primary. He hasn't been challenged in a primary since defeating the incumbent Rep. Lucien Blackwell in 1994. The indictment's allegations of corruptions aren't out of character for Fattah's public image. Two former employees pled guilty to charges of public corruption last year as part of a federal investigation widely understood to involve Fattah. His earmarks have been questioned for years.
Despite the DOJ's insistence that, as Assistant Attorney General Leslie Caldwell said, "public corruption takes a particularly heavy toll on our democracy because it undermines people's basic belief that our elected leaders are committed to serving the public interest, not to lining their own pockets," allegations of public corruption have hardly been a deterrent to electoral success before. It took indictments involving cash hidden in freezers for former Rep. William Jefferson (D-La.) to lose his bid for re-election, to a Republican that lost two years later. In one-party cities like Philadelphia or New Orleans, the primary systems are often one party within one party too, with figures like Fattah not just slipping under the radar of the democratic process, but thriving on it.