What Makes a Woman? Not Testosterone Level Alone, Rules Global Sports Court
Court of Arbitration for Sport rules in favor of 19-year-old Indian sprinter Dutee Chand.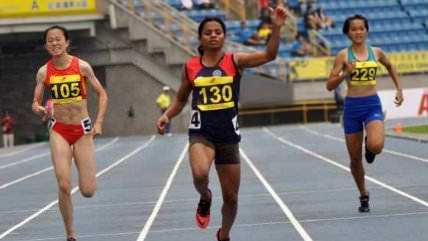 "Sex in humans is not simply binary," says the global Court of Arbitration for Sport (CAS), in a decision that allows Indian sprinter Dutee Chand to compete in running events despite her high level of testosterone. High testosterone alone is not sufficient for barring female athletes from women's competitions, ruled the Switzerland-based court.
The International Association of Athletics Federations (IAAF), which governs track and field sports, now has two years to provide evidence that high testosterone in women correlates with improved athletic performance or "hyperandrogenism regulation" will be declared void.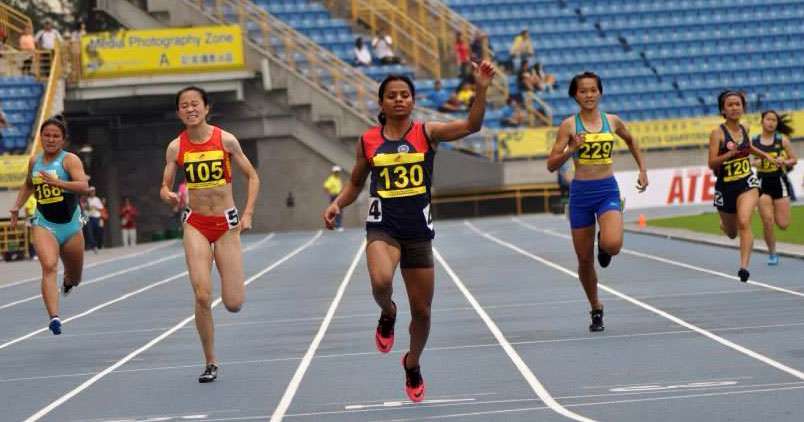 Hyperandrogenism is a medical condition in which people have abnormally high levels of androgenic hormones, including testosterone. Advocates of hyperandrogenism regulation in female sports—such as record-holding British runner Paula Radcliffe—argue that even if high testosterone levels are naturally occurring, it still provides hyperandrogenic athletes with an unfair and unacceptable advantage against their competitors. "The concern remains that their bodies respond in different, stronger ways to training and racing than women with normal testosterone levels," Radcliffe told the court, "and that this renders the competition fundamentally unfair."
But the sport court didn't buy it. The ruling "leaves officials wondering how and where to set the boundaries between male and female competition," The New York Times reports.
The panel complimented the I.A.A.F. for acting with "conspicuous diligence and good faith" in creating and implementing the standards, underlining the difficulty of drawing scientific lines between the sexes. But it went on to say that it "was unable to conclude that hyperandrogenic female athletes may benefit from such a significant performance advantage that it is necessary to exclude them from competing in the female category."

If sufficient evidence is not presented within two years, the hyperandrogenism regulation will be declared void, the panel said. … "Although athletics events are divided into discrete male and female categories, sex in humans is not simply binary," the court added. "As it was put during the hearing: 'Nature is not neat.' There is no single determinant of sex."
For her part Chand, 19, hopes to compete in the Olympics someday. The pursuit of this dream was put on hold in 2014, however, when the 100-meter champion was barred from competing against women because her testosterone was too high. The CAS decision may clear the way for her to compete in the 2016 Summer Olympics in Rio de Janeiro.
James Bunting, one of a team of lawyers representing Chand, said the CAS decision "should have far-reaching consequences around the globe as numerous other sports organizations have adopted the same or similar hyperandrogenism policies, including the International Olympic Committee."