Hulk Hogan, WWE Sever Ties After Revelation Hogan Used Racial Slur on Sex Tape
Hogan apologized for the comments, didn't claim their publication invaded his privacy.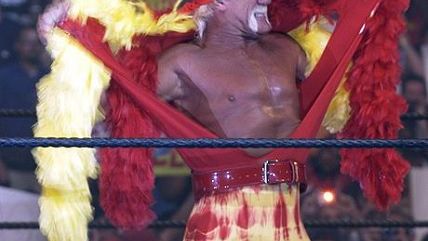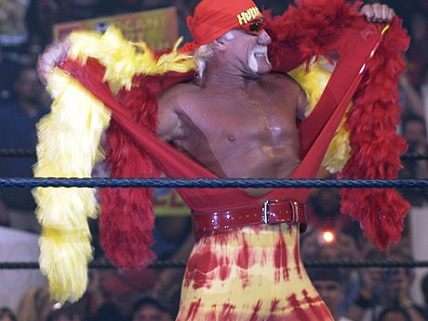 World Wrestling Entertainment (WWE) has severed ties with professional wrestler and TV personality Hulk Hogan last night, removing Hogan merchandise and Hogan-related gimmicks from their official website, and even removing Hogan from the alumni page. The actions reportedly came as a response to racially tinged comments by Hogan caught on a sex tape.
The comments, as reported by the National Enquirer via Wrestling News:
"She is making some real bad decisions now," Hulk said. "My daughter Brooke jumped sides on me. I spent $2-3 million on her music career, I've done everything like a jackass for her."

"I don't know if Brooke was f*cking the black guy's son," Hulk raved, the sources add.

"I mean, I don't have double standards. I mean, I am a racist, to a point, f*cking n*ggers. But then when it comes to nice people and sh*t, and whatever."

"I mean, I'd rather if she was going to f*ck some n*gger, I'd rather have her marry an 8-foot-tall n*gger worth a hundred million dollars! Like a basketball player!

"I guess we're all a little racist. Fucking n*gger."
Hogan apologized for the comments, and a lawyer for Hogan told TMZ Hogan wasn't fired by WWE but that he resigned. In any case, the WWE appears to have scrubbed Hogan from its site.
Hogan has sued the media gossip site Gawker over publishing excerpts of and writing about one sex tape, and the lawsuit was supposed to go to trial at the beginning of the month before an appeals court ruled the Florida judge who scheduled the trial did so without following guidelines. In the lawsuit, Hogan claims reporting on the sex tape, and publishing a compilation of excerpts from it, constitute a violation of his right to privacy.
It's unclear whether the sex tape with the comments was the same one Hogan is suing Gawker for publishing an excerpt of. There are at least two other sex tapes that were in the possession of the FBI, as discovered by Gawker through a freedom of information act. The FBI says those tapes are part of an unidentified extortion investigation.