L.A. County Joins City in $15 Minimum Wage Fantasyland
An idea so great everybody is worried what will happen if other cities don't follow suit.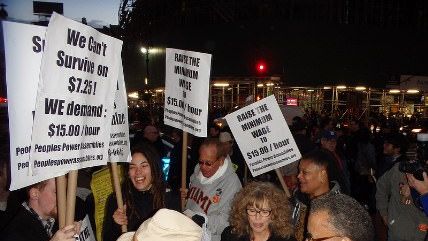 (The All-Nite Images / photo on flickr)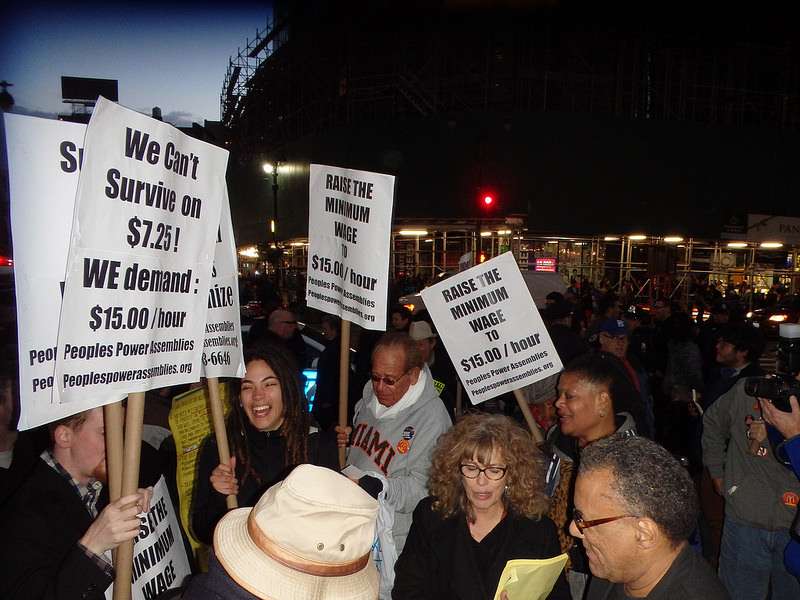 Businesses in the City of Los Angeles unable to deal with the demand that they pay employees a minimum of $15 per hour by 2020 will be losing one possible solution. Commissioners for Los Angeles County voted Tuesday to join the city in the massive minimum wage increase for employees working in incorporated areas outside L.A. city limits. This means employers will not be able to relocate as easily to reduce costs.
More and more people seem to be questioning the idea that an entire metropolis full of hundreds of thousands of low-skilled employees can simply vote its way into the middle class. Other nearby municipalities are not necessarily jumping on board and are considering whether a failure to participate in this venture gives them a competitive advantage in the marketplace. From the Los Angeles Times:
Some economists, business owners and public officials warn that a patchwork of local pay policies could set off economically disruptive competition for workers and job-producing employers.

Palmdale Mayor Jim Ledford said his city was still recovering from the recession and couldn't afford a wage hike. He said some businesses in nearby unincorporated communities had voiced concern about the county's wage boost and inquired about having their areas annexed by the city to avoid increased labor costs.

"I think it will put those businesses at a distinct disadvantage and people will now shop" in Palmdale, he said.
The mayor of Glendale said he was going to wait and see what actually happened once L.A.'s minimum wage is set in place before deciding whether to follow suit. But, the Times notes, businesses in nearby communities may still be impacted by the forced wage increase because it will affect their costs, too:
At Casa Córdoba, a restaurant on the edge of Glendale near the unincorporated area of Montrose, where Spanish music filled a dining room floored with colorfully patterned tiles, head chef Cole Brisco, 30, said he expected the county vote to trigger a ripple effect of higher costs for the restaurant, whether or not Glendale follows suit.

Suppliers of produce, seafood, meat and alcohol based in Los Angeles city and county will probably pass on the expense of the wage increase to restaurant owners, he said. "I don't expect a company to take a loss out of the goodness of their heart," Brisco said.
And those expenses, of course, will be passed along to customers. One labor study calculates that increasing the minimum wage to $15 could increase the cost of food by 43 percent. Imagine the impact on the low-skilled lower-class people who get laid off or will be unable to find work at all as businesses try to adjust for this massive increase in costs. A labor expert in the piece notes that while some businesses, like manufacturers, can relocate, retail and food businesses can't because location matters when you're serving consumers. And since these businesses often have very low profit margins, yes, obviously there are going to be price increases, possibly massive ones, unless they make huge cutbacks to personnel.
More Reason coverage of L.A.'s minimum wage experiment here.