If Chris Christie's Running for President But Nobody Notices, Is It Still a Campaign?
A candidate falls in the polls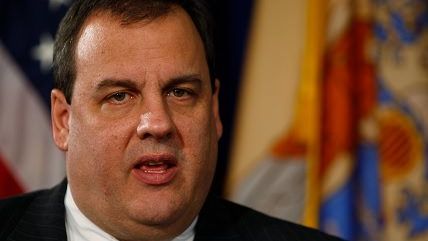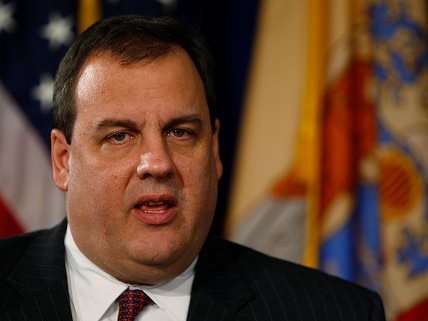 Last month, Gov. Chris Christie (R-N.J.) announced his candidacy for president, becoming the umpteenth candidate to do so. Six months from the first open polls, are Americans growing weary of the presidential race already? Or is Christie just a boring candidate?
Not only did Christie not get the traditional "bump" in polling that candidates get when they first officially announced, he's dropped from four percent to two percent in a Monmouth University poll over that time period. With a five percent margin of error, it means Christie's support could be at zero percent.
There at least 17 Republican candidates for president. The first primary debate, to be held in Cleveland next month and hosted by Fox News, will only include the ten candidates with the highest poll numbers. In the RealClearPolitics average of polls, Christie is ninth with just under three percent. If, unlike Christie, Ohio Gov. John Kasich gets a bump in the polls after his announcement, he could knock Christie out of the top ten.
More importantly, also not in the top 10 in RCP's average are Louisiana Gov. Bobby Jindal, the only Indian American in the race, and Carly Fiorina, the only woman running on the Republican side. Including the two of them would make what's called "good TV." Fox News has wisely left itself enough wiggle room about which polls it will use to have some editorial say in which ten candidates will be on the stage on August 6.
Whether Christie will make the debate is maybe the least of his concerns at the moment. In addition to a lack of interest from voters, Christie is also suffering from a lack of interest from donors. Several of his New Jersey backers have decided to support Jeb Bush in the 2016 race, including Joe Kyrillos, a state senator who ran against Sen. Bob Menendez (D) in 2012 with little support from Christie, a lawyer from Christie's 2009 transition team, an investment banker who previously supported Christie but criticized him last year for banning Tesla showrooms in the state.