[Updated*] Gawker Helps Gay Escort Blackmail Timothy Geithner's Brother, Ted Cruz Is the Hero of the Story
Internet turns on gossip site.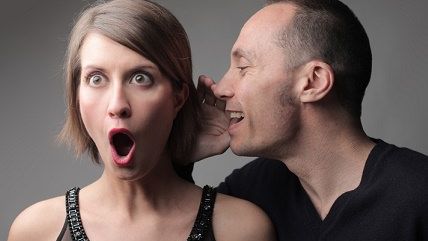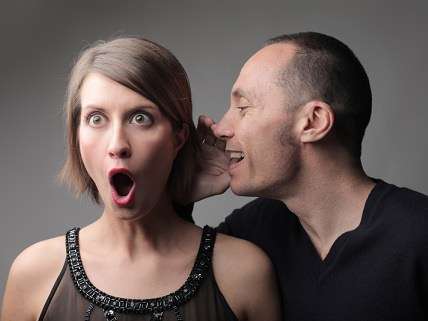 The internet is currently reeling from Gawker's dirty bomb of a story about Timothy Geithner's brother soliciting a gay escort. David Geithner, who is married with kids, allegedly tried to pay a gay porn star for sex, but backed out after it became clear the escort wanted to extort him for help with his housing situation.
The escort then went to Gawker's Jordan Sargent, who gleefully carried out the blackmail threat by publishing the story and (presumably) outing Geithner.
Geithner, a business executive at publishing company Conde Nast, gave the following statement to Gawker:
I don't know who this individual is. This is a shakedown. I have never had a text exchange with this individual. He clearly has an ulterior motive that has nothing to do with me.
Gawker's commenters—and nearly all of Twitter—seem to agree that ruining Geithner's life was excessively, baselessly cruel. Geithner is not a government official; he is not running for office; he does not have a record of hypocrisy on gay issues. The usual excuses one could propose to justify such treatment don't really apply here.
Some Gawker writers are defending the story; others are not. Natasha Vargas-Cooper, a writer for Gawker affiliate Jezebel, wrote: "Stories don't need an upside. Not everyone has to feel good about the truth. If it's true, you publish. … I'm EXTREMELY suspicious of those who do not want press to have an antagonistic relationship to people in power."
That's a fair point, but it doesn't come close to justifying the decision to turn a family's struggles into front page news. There's just no compelling public interest here whatsoever.
In any case, the most interesting detail in the story—by far—is that the escort (referred to as Ryan) first contacted the office of Sen. Ted Cruz for assistance with his housing dispute. Ryan was evicted from his luxury apartment in 2013; he told Gawker his career as a gay porn star was to blame, though legal documents suggest his landlord objected to Ryan's dog.
Cruz did everything he could to help Ryan—possibly because the escort played up his status as a veteran afflicted with PTSD—according to Gawker:
He also sought help from his local senator, Ted Cruz. On April 7 of this year, Cruz's office sent Ryan a letter telling him that they had "initiated an inquiry" with HUD on Ryan's behalf. On May 6, Ryan received another letter from Cruz's office, stating that HUD had made a "final determination" on his case in May 2014, at which point HUD closed his case. Enclosed was a letter from a HUD field office director, stating that HUD could not initiate any further investigation into Ryan's case unless he provided "new and relevant information." Ryan felt this response was insufficient, and that several government agencies had sided with his landlord in discriminating against him because of his sexuality. (Cruz's office has continued to stay in touch with Ryan, he tells us. He says that an employee of Cruz's called him this afternoon to say that the senator had personally called the HUD director on his behalf. It seems as if Cruz, in the midst of his Presidential campaign, sees an opportunity to help a veteran with PTSD who has been crushed by Washington bureaucracy.)
It's not every day one comes across a news story that provokes positive feelings toward Cruz, sympathy for a Geithner, and revulsion at Gawker.
*Updated on Friday, July 17, at 4:30 p.m.: Gawker has taken down the post. Publisher Nick Denton explains his reasoning here. He writes:
Yesterday evening, Gawker.com published a story about the CFO of Conde Nast texting an escort. It was an editorial call, a close call around which there were more internal disagreements than usual. And it is a decision I regret.