Old Photo of Confederate Flag a Possible Safety Threat, Says U. of Missouri
Swift investigation promised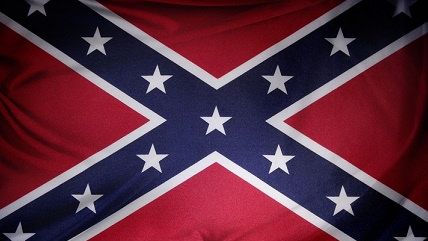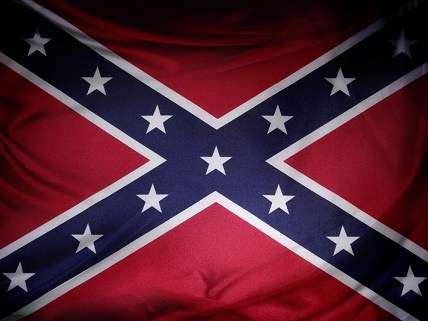 University of Missouri-Columbia Chancellor R. Bowen Loftin promised a swift investigation of a three-year-old photo of the Confederate flag that surfaced this week. The photo could be considered a threat to the safety of the UM community, according to Loftin.
The Twitter account FratScenery tweets collected images of fraternities from around the country; the images are scheduled for release in advance, and as it so happens, Sunday's picture featured several people holding the Confederate flag in front of the Phi Kappa Theta house. According to The Maneater:
The photograph was likely taken in the days surrounding a September 8, 2012 football game between the University of Georgia and MU. Three of the five men in the photo are wearing Bulldogs apparel and a University of Georgia flag flies alongside the Confederate Navy Jack.
The photograph drew swift condemnation—and panic—from the chancellor's office:
Today, University of Missouri officials became aware of a photo taken in 2012 at a Greek house located near the MU campus in which individuals displayed a Confederate flag. Especially considering recent events in South Carolina concerning the Confederate flag, this photo may be considered offensive and possibly even threatening to some of our community members. We do not believe any of the individuals in the photo are past or current MU students; however, we will be working to identify those in the photo.

MU officials do not condone any activities that could threaten the safety of our community.
Saying a photograph of the Confederate flag is offensive is one thing. Labelling it a threat is quite another. No one's safety is impugned by the old photo, and it's ludicrous to think otherwise.
Loftin does not believe the participants were students, but so what if they were? His statement implies that they might have faced some kind of punishment. Would UM have eagerly trampled its students' free expression rights to protect the community from the imaginary threat of a tasteless photo?
Hat tip: The College Fix