Iran Deal Announced Today
Final details hashed out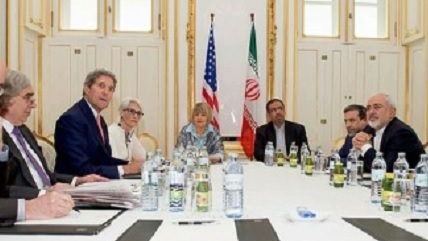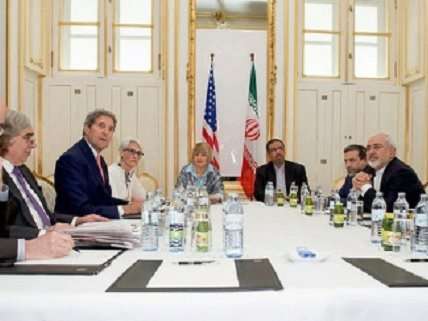 UPDATE: Here is the full text of the Iran nuclear deal

The Wall Street Journal reports that negotiators from Iran, the U.S., and five other countries involved in talks over Iran's nuclear program are ready to announce a deal tomorrow. That deal will include caps on Iran's nuclear fuel stockpile, and a reduction in enriching uranium and producing plutonium.
According to the Wall Street Journal, negotiators also agreed on more UN inspectors, with access to military locations and nuclear scientists. The International Atomic Energy Agency, which is tasked with enforcing the Nuclear Non-Proliferation Treaty, to which Iran is party, is supposed to report on Iran's past nuclear efforts by the end of the year.
Over the past week, the last point negotiators were still talking through was the Iranian and Russian demand the arms embargo be lifted immediately. The arms sanction was imposed via a United Nations Security Council resolution in 2010, and would require the support of the U.S., the U.K., France, China, and Russia, all permanent veto-wielding members of the Security Council and part of the Iran talks.
According to the Journal's reporting, the terms for lifting the arms embargo remain unclear. American, European, and Iranian officials say an agreement to suspend all the Security Council's Iran sanctions resolutions would be part of the final deal, but U.S. officials say the embargo will remain in place until further conditions are met.
The U.S. has already been preparing billions of dollars in new defense contracts for Israel and various Gulf Arab allies all worried an Iran freed of sanctions could threaten their countries and challenge their own local spheres of influence.