Movie Review: Magic Mike XXL
Channing Tatum returns on a strip-club road trip.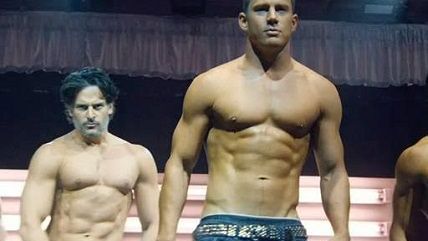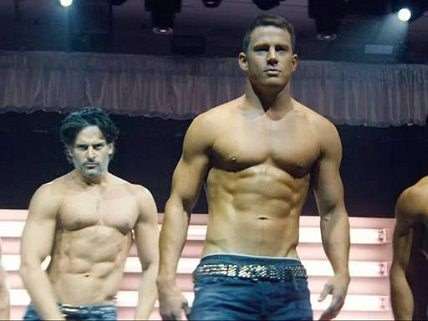 The adventures of a troupe of male strippers once seemed the unlikeliest of subjects for a movie. But Steven Soderbergh's Magic Mike was such a huge international hit three years ago (raking in $170-million on a budget of about $7-million) that a sequel was inevitable. And here it is. And it, too—despite some over-long production numbers—is a one-of-a-kind winner.
Matthew McConaughey, the deliriously unhinged strip-club owner in the first film, is no longer onboard, which is too bad. But new director Gregory Jacobs, a longtime Soderbergh associate, working with script-writer Reid Carolin, compensates for his absence by opening up the story and adjusting its focus. Magic Mike XXL has a little more heart than the first movie, and a bit more on its mind.
Channing Tatum, the titular Magic Mike, remains the star, comical and touching; and, drawing again on his own stripper days, he's still a terrific dancer. But Tatum is a generous actor, and he leaves lots of room for the rest of the cast to shine, especially Joe Manganiello (of True Blood). The ensemble cast has a lively chemistry, but whenever Manganiello steps out with a tossed-off line or a startling dance move, he owns the movie.
The plot isn't much more than a clothesline for character filigree and, of course, super-charged stage routines. This time, Tatum and his reunited fellow dancers—Manganiello, Matt Bomer, Kevin Nash, Gabriel Iglesias, and Adam Rodriguez—are on their way from Tampa to a big stripper convention in Myrtle Beach, South Carolina, popping mollys and contemplating a new act as they go. This being a road movie, it's all about the stops they make en route. At a packed cocktail lounge called Mad Mary's, they befriend the transvestite owner and happily join in an uproarious dance competition. At a deluxe women-only pleasure dome in Savannah, they party with a crowd of club members showering cash on the loin-pumping male strippers in their midst (and cheering a smooth musical performance by Community star Donald Glover). And at a roadside convenience store, spotting a glum-looking woman at the cash register inside, Manganiello, challenged by his buddies to bring a smile to her face, struts in and—throwing all actorly dignity to the wind—improvises a wild, shirt-ripping dance routine that provides the movie's hilarious centerpiece.
What's most unusual about all of this is the movie's casually accepting approach to race and sexuality. Tatum and his fellow Kings of Tampa (as they're professionally known) are white (and, okay, light brown), but the supporting cast is largely black, and in many cases more than just background color. And while the Kings' career mission is to provide an evening's gratification to the cheering women arrayed before them, they devote special attention to the everyday, non-glamorous ladies who most appreciate it, rubbing jelly on their thighs and laying hands all over them. Jada Pinkett Smith plays Mike's onetime lover, who also has a past with a blonde convention official named Paris (Elizabeth Banks). And Andie MacDowell has a ball playing a middle-aged, wine-pouring divorcee celebrating her liberation from the bonds of matrimony. (She sees the stripper guys as an unexpected present.)
Soderbergh passed on directing, but he once again shot and edited the film, and his touch is everywhere apparent. The intricately cut dance numbers are sometimes spectacular, and when he dials down for a quiet beach-side interlude in which Mike and a woman in whom he's taken an interest (Amber Heard) simply talk to one another, Soderbergh animates the scene with inventive camera angles and off-beat lighting. The movie ends in a big finish at the stripper convention, but that's almost anticlimactic. It's the journey that stays with you.