Maggie McNeill on Visa and Mastercard's Refusal to Process Adult-Advertising Payments
Bitcoin is now the only means of paying for adult ads on the popular web marketplace Backpage.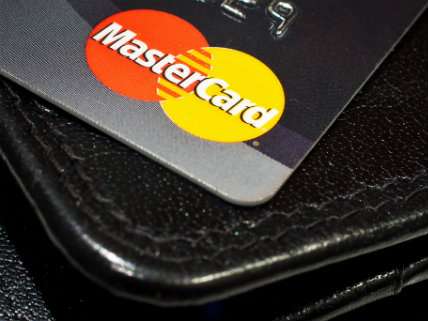 Two major credit card companies this week announced that they will refuse to process payments for "adult" ads on the popular advertising site Backpage.com. Mastercard said Tuesday that it would no longer process these payments; on Wednesday, Visa followed suit. Since American Express did the same earlier this year, that leaves Bitcoin as the only current means of paying for adult advertising on Backpage.
Both Visa and Mastercard decided to stop processing the payments upon request from Thomas Dart, a Cook County, Illinois, sheriff on a crusade against the classified-ad site. In condemning it, Dart makes little distinction between "sex trafficking" and consensual prostitution, as author and former sex worker Maggie McNeill points out. This is a common conflation, backed by the idea that women are such brainless, innocent creatures they're unable to have sex for reasons other than pleasure or romance; the idea of actually profiting from men's desire to have sex with us would never enter their fluffy, pink little brains. And so laws designed to restrict the only profession which is absolutely dominated (both economically and socially) by women are disguised as valiant efforts to "rescue" fainting damsels from mustache-twirling villains.