Hulk Hogan-Gawker Trial Postponed
Appellate court says judge didn't follow the rules in setting a date.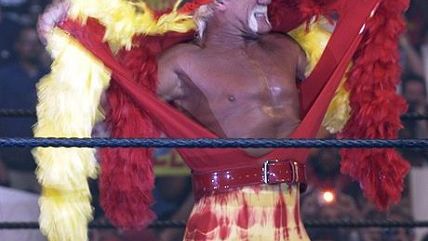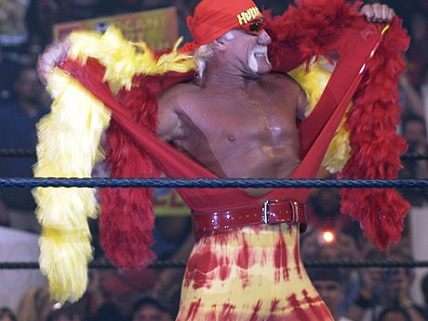 An appellate court in Florida has ruled that the trial date set for Hulk Hogan's lawsuit against Gawker Media was set earlier than allowed by law, and has postponed it. A new date has not yet been set. The Tampa Bay Times reports:
In its decision, the court wrote that Pinellas Judge Pamela Campbell erred by setting the trial to begin earlier than Florida law allows.

State law "prescribes a minimum interval of fifty days between service of the last pleading and commencement of the trial," the court wrote. In order to make a July 6 start date feasible, Bollea's lawyers would have had to file a notice earlier than they did, and Campbell would have had to set a trial date by June 6.

"None of that happened, of course," the court wrote.
The decision comes on the heels of another victory for Gawker's legal team. It won a suit against the FBI, which Gawker said was dragging its feet on a freedom of information request related to other Hulk Hogan sex tapes the FBI has in its possession in relation to an ongoing investigation. The FBI wanted the ability to review each tape for any possible exemption from FOIA disclosure requirements one exemption at a time. A judge rejected that, ordering the FBI to stop delaying disclosure. Gawker says it believes the tapes could have a bearing on their defense against Hogan's lawsuit.
"The delay of the trial provides us the important opportunity to find out more about the three Hulk Hogan video recordings obtained by the FBI that appear highly relevant to the facts of the case," Heather Dietrick, a lawyer for Gawker, said in a statement. "We have the right to know the full story and are concerned because one of the tapes produced by the FBI today is incomplete while there is a serious irregularity in another tape."
Hogan's legal team rejects the relevance of the tapes. "The FBI videos are not relevant to our case," Charles Harder, an attorney for Hogan, told Reason. "It's all a side show." The judge had denied a motion for trial continuance based on the release of the FBI tapes.
As I wrote just earlier today:
At its core, the dispute between Gawker and Hogan is about competing visions of fundamental rights—a nearly unbridled right to free speech (at least theoretically) and a free press vs. the right more and more public figures are asserting to choose which parts of the lives they have made public can be reported on and how.
Read the whole thing here.