A.M. Links: Washington Navy Yard on Lockdown After Reports of 'Active Shooter,' Toxic Train Derailment in Tennessee, Baltimore Police Vans to Get Recording Cameras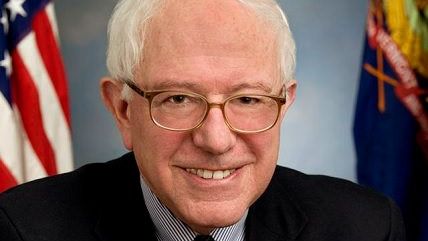 Credit: U.S. Senate

The U.S. Navy Yard in Washington, D.C., is currently under lockdown after reports of an "active shooter" at the facility. No injuries have been reported.
Democratic presidential candidate and self-described socialist Bernie Sanders addressed a crowd of nearly 10,000 last night in Wisconsin. "You may know that some 25 candidates are running for president of the United States," Sanders said, "but tonight we have more people at a meeting for a candidate for president of the United States than any other candidate has."
A train carrying toxic gas has derailed in Tennessee, prompting evacuations.
Japan and the United States will compete this Sunday in the finals of the Women's World Cup.
Baltimore Mayor Stephanie Rawlings-Blake plans to install cameras that can record inside police vans. The mayor's actions come in response to the national furor over the death of Freddie Gray, the Baltimore man who suffered fatal injuries while being transported in a police van.
Follow Reason on Twitter, and like us on Facebook. You can also get the top stories mailed to you—sign up here.