Greece Banks Closed All Week, Puerto Rico Can't Pay Off Debts, DHS Warns of Unspecified July 4th Terrorist Threat: A.M. Links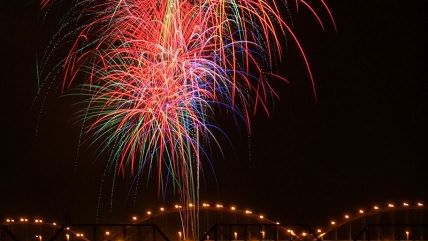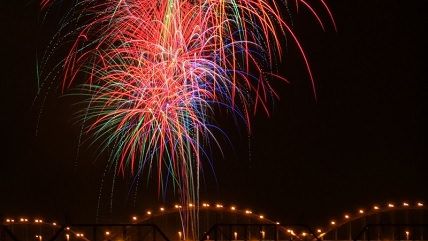 (Express Monorail/flickr)
Express Monorail/flickr

Banks in Greece will be closed all week per an order from the government after the European Central Bank decided not to extend emergency funding, but public transportation will be free. The governor of Puerto Rico, meanwhile, announced the U.S territory cannot pay its $72 billion public debt and hopes to defer debt payments while renegotiating with creditors.

A bulletin from the Department of Homeland Security and other federal authorities warns of a potential terrorist attack on the Fourth of July but does not mention a specific plot.
The SpaceX Falcon 9, which was headed for the International Space Station, blew up minutes after launch—it's the third resupply mission to the station to fail in the last eight months.
The attorney general in Texas told county officials they don't have to issue same-sex marriage licenses if they had religious objections, but warned they could still be sued for refusing to issue licenses.
The second of two New York state prison escapees was shot and captured near the Canadian border; the first was shot and killed on Friday.
The activist group Radical Faeries called on San Francisco Pride to drop Facebook as a sponsor because the social media network doesn't allow people to use assumed names on the site, which the group says unfairly harms LGBTQ people.
A petition has been started to get NBC to cancel Donald Trump's franchises with the network, the Miss USA and Miss Universe pageants and The Apprentice, over comments he made calling immigrants crossing the Mexican border illegally rapists, drug dealers, and criminals. "I am not worth $4.1 billion," wrote the petition's creator, Guillermo Castañeda, "but my people spend way more than that on your advertisers. We have a voice and we decide the future of this country."
Follow Reason on Twitter, and like us on Facebook. You can also get the top stories mailed to you—sign up here.