Terror in France, Tunisia, Kuwait, and Somalia, Lady Gaga and Tony Bennett but No Bill de Blasio at Clinton Fundraiser in NYC, Lexus Hoverboard Just a Tease: A.M. Links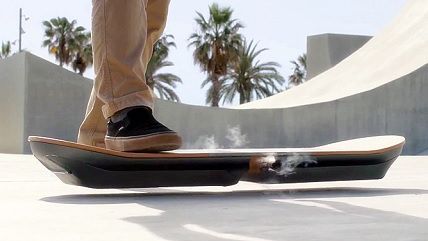 Lexus

Gunmen in Tunisia stormed two resort hotels, killing at least 19, the largest such attack in the country since Islamist gunmen killed 21 in a museum in March. Meanwhile, an attack on an American-owned chemical plant in Lyons included a decapitation and a failed attempt at blowing the factory up. In Kuwait, ISIS took responsibility for a fatal explosion at a Shi'ite mosque after Friday prayer. And on Wednesday, a car bomb targeting military instructors from the United Arab Emirates killed three Somali soldiers in a convoy in Mogadishu.

A $1,000- to $2,700-a-plate fundraiser for Hillary Clinton headlined by Lady Gaga and Tony Bennett in New York City was attended by Letitia James, the public advocate and number two elected official in the city, but not by Mayor Bill de Blasio, who managed Clinton's 2000 Senate campaign but has declined to endorse her so far.
Leaders of the European Union agreed to relocate 40,000 migrants who entered Greece and Italy to other member states over the next two years.
A human rights report from China criticizes the U.S. for racial discrimination and being "haunted by spreading guns."
Former Walter Mondale campaign manager Bob Beckel has been dropped by Fox News.
A hoverboard from Lexus only works in a controlled environment and was designed for an ad campaign only.
Follow Reason on Twitter, and like us on Facebook. You can also get the top stories mailed to you—sign up here.