Sanders' Immigration Record Scrutinized, Roof Charged With Murder, Wikileaks Publishes Saudi Docs: P.M. Links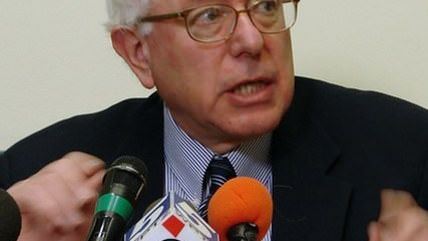 U.S. Government

With the socialist rising as an alternative to Hillary Clinton in the race for the Democratic presidential nod, Bernie Sanders' (I-Vt.) historical ambivalence about immigration is getting new attention.

Dylann Roof has been charged with nine counts of murder for the attack at the Emanuel African Methodist Episcopal Church in Charleston, South Carolina.
Pope Francis gets plenty of mileage for his profoundly silly document embracing environmentalist fears and charging prosperity and the market system with turning the world into "an immense pile of filth." Organized religion is hostile to dynamism and individual choice? I did not know that.
Wikileaks has started publishing over 500,000 documents from the Foreign Ministry of Saudi Arabia. Have you ever seen diplomats sweat?
U.S. government officials won't be putting New York City's Waldorf-Astoria hotel on the expense account anytime soon, not since it was purchased by a Chinese company. Instead, the president will stay at the Palace Hotel, which is apparently immune to spying.
Greeks are siphoning so much of their money from financial institutions in fear of the government making an asset grab that the country's banks are on the verge of collapse.
You know those security clearance records at the Office of Personnel Management the Chinese hacked? It turns out they had access for a year.
Follow Reason on Twitter, and like us on Facebook. You can also get the top stories mailed to you—sign up here.