New York City Has Seized Hundreds of Uber Cars
They were violating rules on street hailing.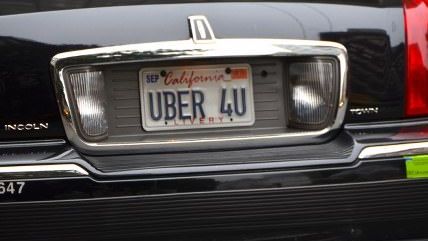 (afagen / photo on flickr)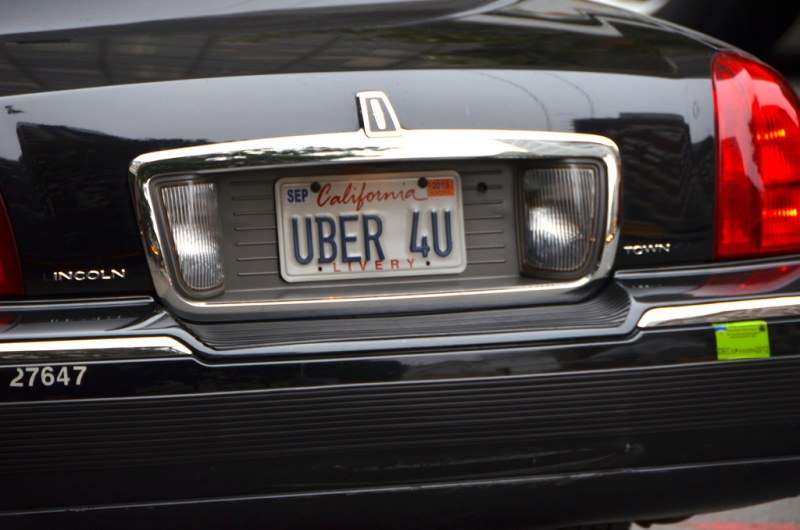 The thing about Uber cars is that technically, you're supposed to order them. They're a livery service. But some Uber drivers—many Uber drivers, it seems—in New York City have taken to acting just like the taxis they're competing against with, have gotten snagged by the New York Taxi and Limousine Commission, and had their vehicles seized.
From the New York Post:
The Taxi and Limousine Commission seized 496 cars currently affiliated with Uber's bases between April 29 and June 15 for picking up illegal street hails, records show.

Black and livery car drivers are only allowed to do pre-arranged trips, whether it is through a smartphone app or a base dispatch.

Many of the Uber drivers who had their cars seized were doing illegal pickups at JFK Airport.
An Uber spokesman acknowledged that street hails are not permitted by Uber and that these drivers were breaking the rules. Given just a small amount of information it seems likely these guys had just dropped off passengers and were looking for an easy pick-up without turning back to the app.
The Post story gives space for the typical complaints from the taxi industries about Uber service and how they want to institute the same anti-market rules (maximum number of permits, minimum fares) that screw over customers and competition to serve their own benefits. There is not a single inch of this story devoted to asking whether the customers actually benefited from being able to flag down an Uber driver or whether this actually helped solve a problem with trying to get a ride at the airport.
Yahoo News notes that Mayor Bill de Blasio will be appearing in court soon to face the taxi cartel companies who are saying that even allowing Uber to let people hail in through an app should not be permitted. Whether or not it's what customers want is apparently irrelevant. These taxi companies seem to think that the customers exist to serve them, not the other way around.
At least the taxi commission is seizing the cars of actual livery drivers this time. As noted last summer, the regulatory agency has a history of going over the top and seizing the vehicles of anybody they even suspected of operating an illegal cab, even if they were actually just somebody picking up a friend or loved one. The incentive was, as always, money from fines.
On the other side of the country, Uber has hit another problem in California. There the California Labor Commission has ruled that one of Uber's drivers is an employee, not a private contractor, and ordered the company to reimburse her thousands in expenses. The decision only affects one employee and is non-binding, but could be disastrous to Uber's business model (and to those oft-ignored customers) if this is the start of a trend.